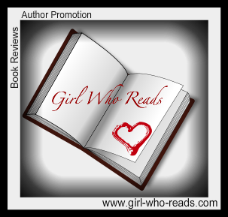 Digital publishing has opened doors for more than just writers. People who enjoyed reading and talking about books have now become sought after book reviewers. And with the increase popularity of book blogs, a new opportunity has opened up for the entrepreneur: Blog Tour Operator. Every blog tour company has their own way of doing things and as it is a relatively new component of the PR industry, there are no true standards. Here are some tips for choosing the tour company that is best for you.
Tip 1 – Check out their blog network
You have written and published a book; you could organize your own tour. One of main reasons authors turn to a tour company is because the author either doesn't have a large network of bloggers or wants to reach out to different bloggers.
You want to make sure the tour company has a large enough network to be able to fill your tour. There's nothing worse than paying for a 30 stop tour and only getting half the spaces filled. Except for having a tour full of bloggers that aren't in your genre. If you are a middle grades fantasy author and all your tour hosts are adult romance bloggers, you aren't reaching your target audience. It is okay to have a few bloggers outside of your genre (some of those romance bloggers are probably moms with kids), but you want to have a majority of the blogs reaching your target audience. Also, check the quality of the blogs. Ideally there will be a combination of big and small blogs. If the company only has new bloggers on their rosters, then you might not get the reach you were hoping for.
You can check out their network by skimming through the tour schedules of past tours they have organized.
Tip 2 – Who is responsible
Another reason for an author to go with a tour company is the time factor. Organizing a tour does take a few hours to put together. I can spend around 10 hours putting together a single tour. A successful tour is a joint effort between the tour operator and author. You should inquire up front about who will be responsible for the different aspects of the tour. Such things as who will send review copies to hosts, where will the tour schedule be posted. the contacting of winners, sending of interviews and guest posts, etc are responsibilities that should be discussed. If time is the reason you've chosen to use a tour company, then you want a company that is shouldering most of the responsibilities.
Tip 3 – What is required
What a tour company requires is probably the biggest difference among the various operators. Some companies will ask you to provide a certain number of excerpts, interviews, and guest posts. They then let bloggers choose what they want from the selection offered. Other operators guarantee their hosts will have original content when they request an excerpt, interview, or guest post. Bloggers are becoming increasingly aware of the effects of duplicate content on their ranking and the offering of original or non-original content may determine the quality of blogs the operator is able to recruit.
Tips 4 – Communication
Communication between the operator and author is important but so is communication between the operator and the hosts. How does the operator keep everyone in the loop? If the tour company posts the schedule, do they update the schedule with direct links? What is the turn around time for guest posts and interviews – in other words do you get a few weeks to send in the guest posts/interviews or do you only have a couple of days? Also, how many other tours/events do they have going on at the same time? As people who are often new to the entrepreneurial scene it is very easy for a tour operator to overextend themselves and wind up being too busy to give your tour the attention it needs.
You will also need to communicate what your goals and expectations are. By being upfront about what you want, will increase the chances that you will get that outcome. It will also give the operator the opportunity to tell you what they are capable of providing and if they think they can meet your expectations.
Tip 5 – Recommendations
Ask your author and blogger friends for recommendations. Many bloggers will have badges on their blog for the tour companies they work with; take a little time to snoop around, particularly if you are interested in having that blog on your tour.. Also, look to see if the tour company has a testimonial page or any recommendations on LinkedIn. If you are coming up empty, don't hesitate to ask for names of previous clients and contact them.
Choosing the right tour company for you and your book can mean the difference between a success and a flop. You may have noticed I have not mentioned price when making your decision. While you may have limited funds, prices are not a good indicator of the quality of a tour. Pricing amongst tour companies is probably the least standard of any industry. I've seen tour prices that range from $35 to $1000. Before paying, be sure you know what you are getting.
Tours can be a lot of fun and a great boost to your marketing efforts, yet choosing the wrong tour company can lead to stress and disappointment. I hope the tips I've provided will help you in making the right decision.
View Donna Huber's full profile