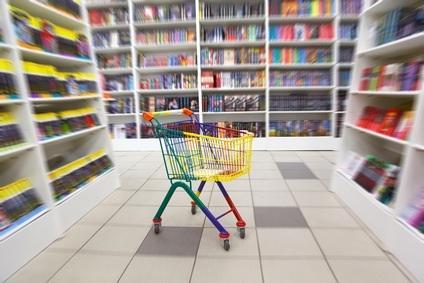 As many of you know, it's tough to make it as an independent book author. But I've come to the conclusion that it's even tougher to make it as an independent book store. Earlier this week I received a heartbreaking email from the owners of one of the independent book stores in Santa Cruz County. Their financial backer had decided not to renew their lease, and the store is closing at the end of the month.
I was sorry to read their message for several reasons. Selfishly, I was bummed to lose another outlet for my novel. And I was also saddened that all the other local writers—and there are a lot of them in Santa Cruz—were losing another venue for book signings, author events and local support. But the real heartbreak was for the four young women who co-owned and operated the store.
The four had realized their dream of opening their own bookstore not long ago, after the book store they worked for closed its doors. The avid book lovers felt strongly that readers deserved another option to Amazon and the big chain stores. So they put their hearts and souls into providing that option. Somehow, they were able to come up with the financing to open their bookstore. I know they worked long hours, and although I have no idea how much each of them earned, I suspect it wasn't much. At least now much monetarily, although they did have the personal satisfaction of living their dream. And it was the end of the dream that made me so sad.
When I went to the store earlier today to retrieve the books I had left there on consignment, the shelves were nearly bare. Big signs proclaiming 50% off on all items had enticed shoppers to snatch up bargains. I just wishes some of those bargain hunters had been shopping at the store all along. If they had, the doors would be remaining open instead of closing for good on June 30th