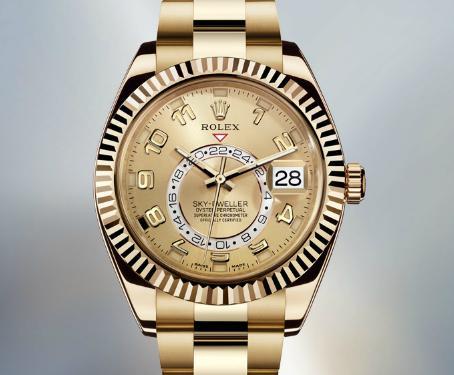 One of the most beautiful and impressive Rolex watches - The Skydweller!
This Timepiece Thursday, let's gander at some watches just for their looks and not for the brand or some incredible new function or complication. It's a change of pace and can give us some real eye candy from the timepiece genre.

Nuval METAL. CH Luxury Watch
Nuvall has come out with a model called METAL. CH that has a very appealing color combination. The straps on both model types match the face with rose gold mixed with white or a gorgeous blue. The Nuval luxury watchmakers really caught a winner with this model.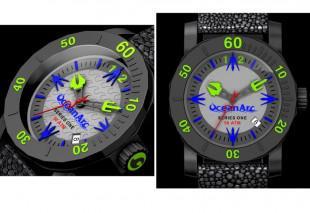 Kevin Lambert's diver's watch called the OceanArc Series.
New to the market is a graphic designer's dream come true. The OceanArc Series is a design in the diver's watch category. Since 2008, Kevin Lambert has been working to achieve the first watch for divers.
It has a very unique and bold look that gives the impression of a diver wearing such a timepiece. With a limited production of only 500, this is sure to get a lot of attention when it is released to the public. The Super-luminova numbers on the bezel and tips of the seconds and minutes hands really light up the watch face. It will get your attention!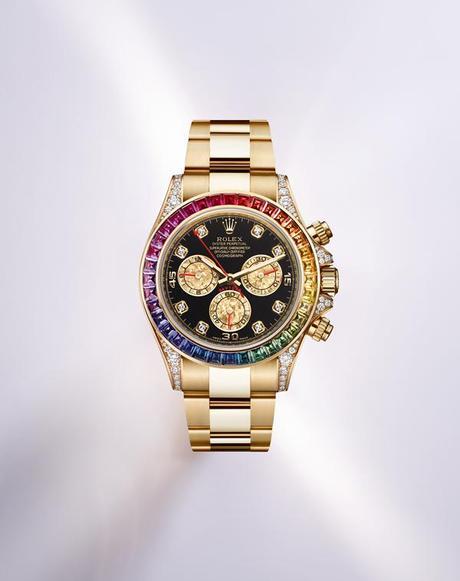 Rolex Oyster Perpetual Cosmograph Rainbow
I am in awe of one Rolex that has got so much rich color and amazing craftsmanship. The is surrounded by a "rainbow" of colors on the bezel made up of sapphire gems amid diamonds on the face with gold saturating the watch. A black face really brings out the colors causing a real "pop" affect…very appealing! This watch, while a top of the line luxury watch, could easily be viewed as a showpiece all by itself, absolutely beautiful and bold!
There are literally hundreds of gorgeous watches that would take hours to view. Suffice to say that going to a luxury watch display at a jeweler would be a lot of fun!
Raymond Lee Jewelers has a fantastic display of luxury pre-owned watches that are sure to satisfy your timepiece needs. Come by our showroom and let us help you find that perfect watch with a discounted price you won't believe!