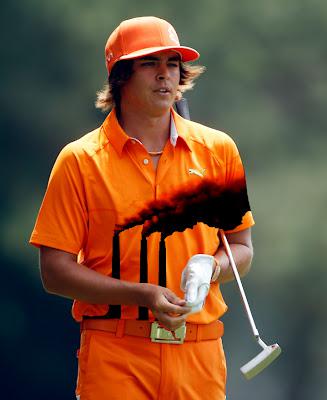 Just came across a piece from one of our favorite blogs 'golfstinks' who have taken the usual step to review some golf apparel.

Now we don't go around with branches stuffed down our pants like Morrissey, but we are curious about how things are made.
Which is why we'd be asking; where is it made? What energy sources are used to power the factories?

Now you will probably get a blank look from a salesperson if you asked the latter. And I can't recall any review ever asking this question. But this stuff really does matter.
For example; coal; it's dirty, polluting, causes asthma and other lung diseases.

You can understand why major sportswear brands keep quiet about using coal-fired power stations to make their golf apparel. You certainly won't find it on their care labels. Though 'made in China' is a clue.
Time to come clean. Let's put how our gear is made on the label. This is why Golf Refugees apparel is made using wind and solar power.
----------------------------------------