In what has been an amazingly busy week of concert and festival coverage here at Sound Check Entertainment, we kept the crazy going by flying up Highway 400 to Muskoka on Saturday night. Tim Hicks returned to The KEE to Bala for his annual Summer Throwdown and man, it was CRAZY! This was a SOLD OUT show and, seriously, you could barely move within the cozy confines of The KEE.
Starting off the show was the Andrew Hyatt Band, who played a great set and thoroughly got things rockin', ready and primed. The crowd loved the music and you could tell this was shaping up to be a very loud and raucous night. Fresh off a solid CMT Fest performance the night before, they fired on all cylinders to the Bala crowd. Great job Andrew!
When Tim Hicks and his band came on, it only got a little bit crazier. Tim Hicks is no stranger to Sound Check, and we just love his brand and what he is doing in music. So we knew what to expect when they started into So Do I to start off their show. And then it was just great song after great song, including his newest material Stompin' Ground and Shake These Walls. At times, the sound had a decidedly rock edge to it, and that suited me and the rest of the crowd just fine.
While the band was performing, Tim took the opportunity to sign autographs, take selfies and urged everyone to take pictures and videos "as much as they like" citing the recent Apple phone development that allows artists to block videoing performers. "No one is going to tell me there is no videoing at one of my shows" he exclaimed.
This was indeed a solid throw down! And a great venue to see one of Canada's hottest country acts. Tim performs next at Rock The Park / Gone Country in London on Thursday night.
Thanks so much to Tim's Team, RGK Entertainment & Open Road Recordings for having us out to this fun night!
Scott Burns / Scott Burns Images / Sound Check Entertainment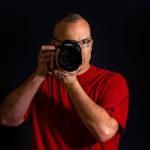 I love trying to get "THE" shot : capturing that moment in a performance that shows the artist's raw emotion. I always work to capture an artist in the most flattering manner. After all, if they look good, I look good, right? That is what I strive for every time I shoot. I have been a music photographer since 1983. I am always listening to music - and I mean constantly. And that includes many genres (Rock, Country, Jazz, Blues, Metal, Reggae). I have been going to live concerts since I was 12, and playing guitar since I was 13. So, combining my love of music with my passion for photography was just such a natural fit for me. Live event photography is what I love to do! Passion, Integrity, Professionalism, and Perfectionism. These are the words that describe how I work and my approach to my photography. Shooting for Sound Check Entertainment has allowed me to be a part of a creative and collaborative team of professionals, who are committed in bringing fresh, consistent news, stories and images from the entertainment world to our readers. It is an honour and privilege to work with them!