I entered into a Masters Pool in which I had to assemble a "dream team" of eight golfers: if my "team of eight" racks up the most prize money, I win the golf pool. Although I cannot say who started the pool, I can show you who I chose as my top finishers (not in any particular order). As an interesting note, twenty entries out of fifty-four did not include Tiger Woods which is this particular golf pool's record.

Here is my dream team of top money winners with quotes relating to how they feel going into The Masters.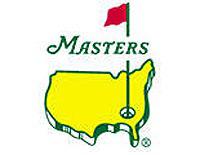 1. *Phil Mickelson:  After shooting weekend 63-65 win the Shell Open.
 "It was a big confidence-booster," Mickelson said. "To have that performance heading in here feels really good. It reminds me of 2006."
*My pick to win the Masters

2. Tiger Woods: "Been using my new app to prepare. I'm loving it – what do you guys think?" http://t.co/Qw8VEEe (Another sales pitch...ahem)
"Logging so many hours heading into Augusta this week. Nervous, excited, hoping the hard work pays off."  5 days ago, Tiger Woods on Twitter
3. Martin Laird 
4. Hunter Mahan during par-3 contest, talking about Palmer, Nicklaus and Player, It doesn't get better than these legends!!

5. Dustin Johnson: "I've had a few opportunities to go play (Augusta), just a casual round. I didn't really want to because I wanted to earn my way into it."
6. Bubba Watson "A little rusty on the golf course today. Need to hurry up & get good before next Thursday!!"  Twitter, 1 Apr
7. Ryo Ishikawa:  "My goal is to be in contention here at Augusta National," Ishikawa said Tuesday, after being grouped with three-time major winner Padraig Harrington and Bill Haas for the first two rounds.
''But I don't want to just contend. I want to fight it out with Woods for the title some day."
8. K.J. Choi:  "I just need to be 100 percent focused to the very last shot and the last hole on Sunday and stay patient," said Choi.
"There's no room for small mistakes and I'm not just referring to the shots you hit on the golf course. The Masters is more than that. I failed to do that last year during the final round." Choi finished in 4th place at the 2010 Masters.
Voice your opinion and your Masters picks on Golf4Beginners on Twitter
Read more blogs on Golf for Beginners