Tiger Woods, virtual golf instructor? Yes, you heard it right! Woods has decided to prove to Sean Foley (or Hank Haney, Butch Harmon, take your pick) that he too can give lessons and teach the world to golf.

Golf tutelage from the greats have gone for as much as $500 an hour but now Woods can be your instructor for the price of an album downloaded from iTunes!
Load the handy, dandy "Tiger Woods My Swing" app into either an iPhone or iPod Touch, then start uploading up to ten seconds of your golf swing. Your set-up and follow-through "could be compared to any of twenty-four swings by the world No. 5."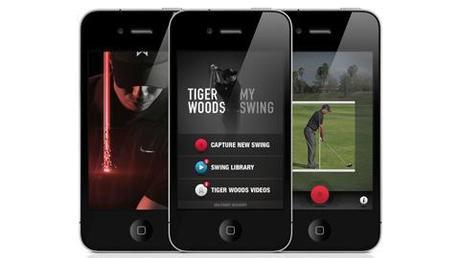 Which swing will I be compared with? Will it be the Tiger Woods teen swing or the one-legged golf swing of U.S. Open lore?

Tiger Woods (not some avatar mind you) will offer you virtual golf tips, help you with your swing transitions and will even show you how to rebuild your swing (he's had plenty of time with this one), right from the comfort of your driving range booth!
Woods can now be your new Twitter buddy, your cell phone pal AND play PGA Tour 12: The Masters with you on your Wii!
Taking only a small amount of money out of (hopefully) a lot of people's pockets, Woods' app should be considered a bargain compared to a session with Foley!  On the flip side, Tiger is not necessarily the golfer I would choose as my muse, but he is becoming a skillful salesman.
Available today in the Apple App Store.
All proceeds are to benefit the Tiger Woods Foundation.
Voice your opinion on Golf4Beginners on Twitter
Read Golf for Beginners blogs