Mix It Up With Tiger Woods, Rolex, And Baby Boomers In 2012
It is time for golf! A new season has now begun for the green landscapes to once again be adorned by the likes of Phil Mickelson, Tiger Woods, and the up and coming Adam Scott  along with many others. Sponsors of golf tournaments includes the impressive Rolex company, maker of fine and luxury watches.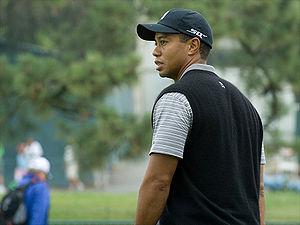 If these names don't peak any interest, what if you knew that Tiger Woods is being sponsored by Rolex? According to Shane Bacon in an article in October, 2011, "
It really makes sense for both involved. Rolex now gets basically every big golfer on the planet sporting its timepieces, and Tiger gets as respected a name as there is out there under his wing, which has to be good for his fleeting image.
" Every big golfer mentioned here including Phil Mickelson and Adam Scott,  had been sponsored by Rolex during the 2011 season. The whole sponsoring concept began several decades ago when Rolex presented Arnold Palmer with a gold Oyster Perpetual watch, and subsequently a similar gesture with Gary Player and Jack Nicklaus. With regard to tournament sponsorship, this began in 1978 at the British Open and later its relationship with the United States tournaments was launched.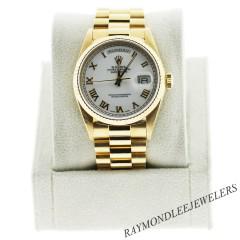 This gold Oyster Perpetual is like the one presented to Arnold Palmer by Rolex in 1967 Rolex has been a strong supporter of the golfing industry, accounting for well over six major tournaments in 2012. Some of the more popular events are the U. S. Open, Ryder Cup, and the prestigious President's Cup. What's more, this tremendous organization even sponsors outstanding golfers such as Tom Watson, known for his consistency and wonderful contributions to the game. Influencing young and old alike, sponsorship by Rolex has contributed to the enormous, and literally unprecedented, growth of golf enthusiasts to an all-time high of 30 million in 2005. The total take for golf vendors in the United States exceeded $76 billion dollars; that's right, "b" for billion. Not only does sponsoring help with awareness and supplying tournaments with advertising to help draw interest in the youth, they have done the Rolex name a great service as well. In fact they have some of the most popular watches ever made. (Watch this video on the 5 most iconic Rolex watches ever made.) Statistically, it has been reported that approximately 3 percent of golfers sat on the sidelines in 2007-2008 years due to the economy. The short-lived dip has started making somewhat of a comeback. It is unclear as to the reason exactly, but one could surmise that the greens have a hypnotic effect that was too powerful for those having withdrawal symptoms; they would find the funds somewhere for the chance to drag out the clubs.
Anticipated numbers indicating an influx of returning golfers will most certainly provide a renewed energy among Rolex officials as they can create business plans to include additional namesake opportunities. You can bet that the Rolex Crown is going to be quite visible at tournaments, with possibly some golfers sporting this luxury watch on their wrists. Whether a golfer is sponsored by the watchmaker or advertising to sell new and pre-owned Rolex watches, their ability to draw people from most private sector companies and demographics, regardless of income, can be credited for promoting a very worth-while family sport. James for Raymond Lee Jewelers, South Florida's choice for buying and selling Rolex watches and other luxury brand timepieces. Raymond Lee, your Pre-owned Rolex Boca Raton resource.