Tiger Mama is Tiffani Faison's latest restaurant that opened semi-recently near Fenway. The fiance and I decided to check it out a few weeks ago and though it was packed, we were able to sit at the bar right away. I started with this gorgeous cocktail while we looked over the menus.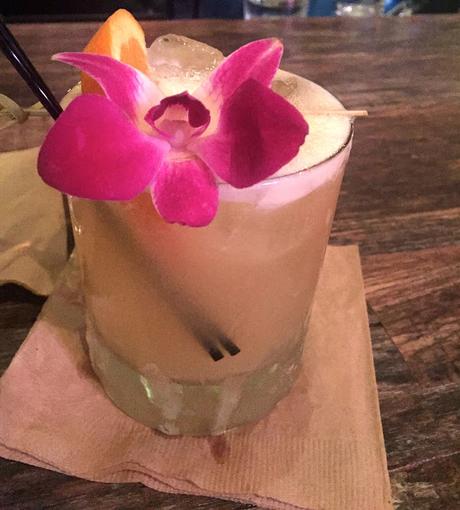 Since the menu is tapas style, we ordered four dishes thinking it would be a light meal. We started with the red snapper crudo and octopus and papaya salad.  The snapper was light and fresh and I enjoyed the contrasting crunchiness of the crisp rice. The octopus salad was delicious and sooooo spicy! This came with some coconut rice that helped cool it off.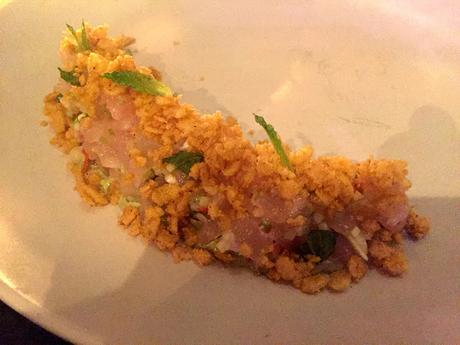 Red snapper crudo with charred ramp aioli and puffed rice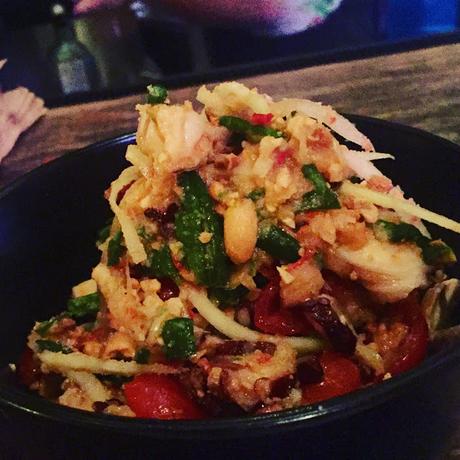 Sushi-grade tako, green papaya, tomatoes, peanuts, hot hot chilis
   The crab fried rice and pad thai were both excellent; gourmet versions of classic dishes. The portions were huge! I ended up taking almost all of the rice to go, and it was perfect for lunch the next day.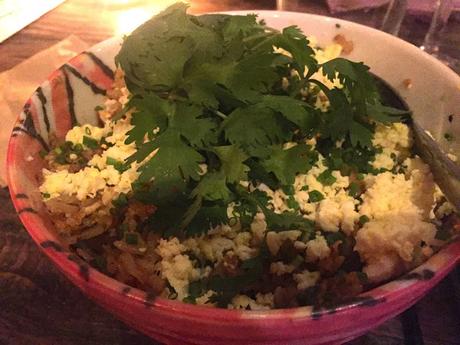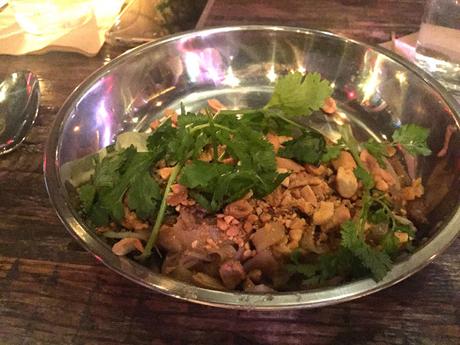 I hope to make it back to Tiger Mama again soon, next time with more peopl

e so I can try even more dishes!