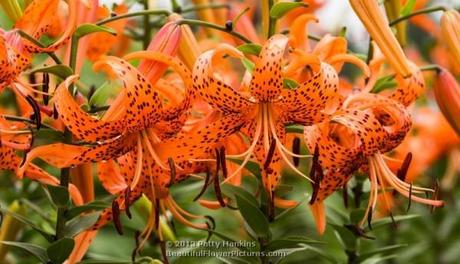 Tiger Lily © 2013 Patty Hankins
What can I say – I love the Tiger  Lilies. The bright orange downward facing blossoms just make me smile. Originally native to Asia – the Tiger Lilies can be found in ornamental gardens around the world.
Tiger Lily plants often grow to 4 feet tall. They long narrow leaves and large orange blossoms. In the United States, they are hardy from Zone 9b to 3a. They prefer sunny areas and tend to bloom in late summer.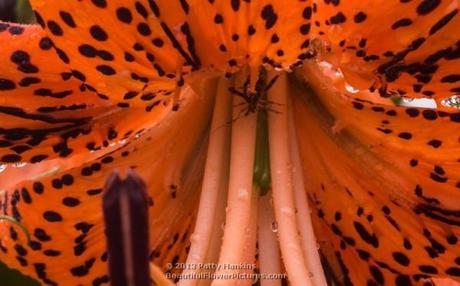 Tiger Lily © 2013 Patty Hankins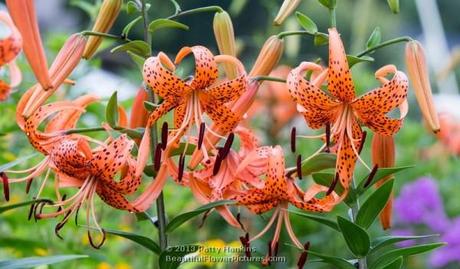 Tiger Lily © 2013 Patty Hankins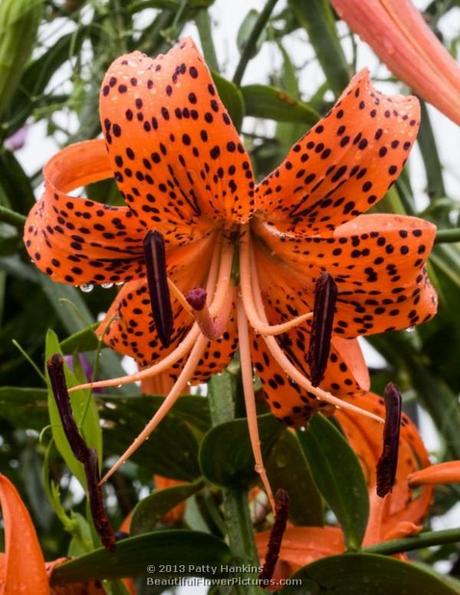 Tiger Lily © 2013 Patty Hankins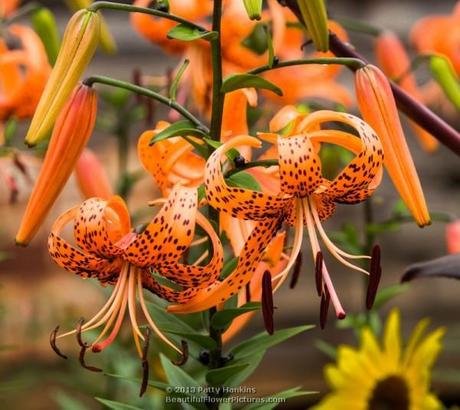 Tiger Lily © 2013 Patty Hankins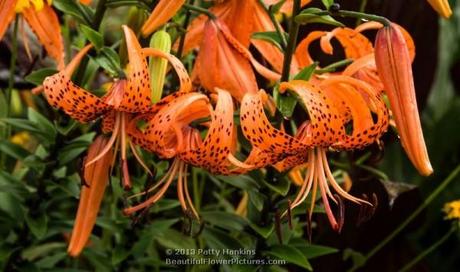 Tiger Lily © 2013 Patty Hankins