Not long ago I bought some purple and white lisianthus blossoms at the local farmers market and took them into my studio. I loved seeing all the layers of petals in the flowers. Here are a couple of my photos of the lisianthus.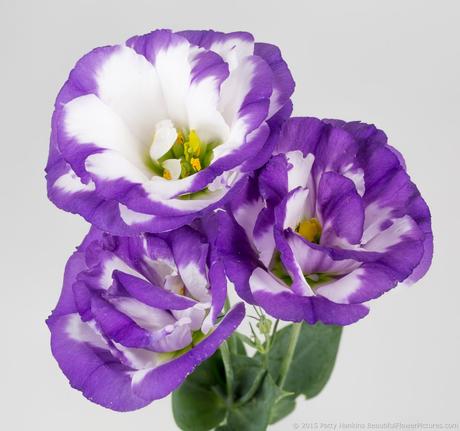 Purple & White Lisianthus © 2015 Patty Hankins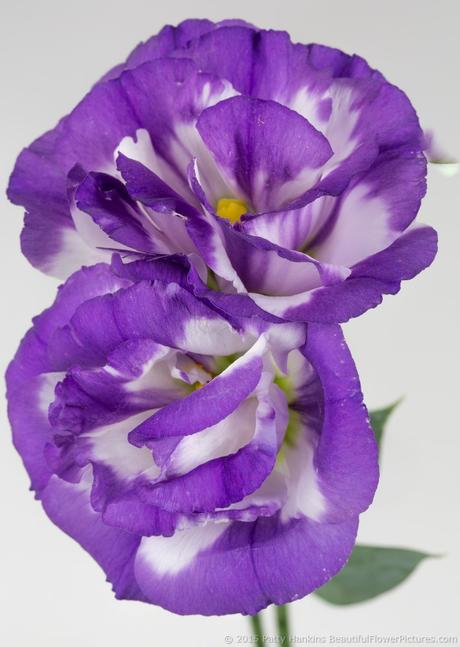 Purple & White Lisianthus © 2015 Patty Hankins
As I photographed them, I realized I wasn't quite getting the photos I wanted – I just didn't have the depth of field to get all parts of the flower in focus the way I wanted to. So I decided to take the raw images I would need to create some stacked images of my photo. A stacked image is created when a photographer takes multiple images of the same scene with different focal points in each photo, and then uses software to combine the images into one image with a greater depth of field than any of the original images.
I use Helicon Focus software by HelicsonSoft to create my stacked images. It's pretty much the industry standard software for creating images like these. In past I've tried a few plug-ins for Lightroom and a technique for doing the stacking manually in Photoshop and was just never happy with the results. Once I started using Helicon Focus – I could concentrate on capturing the images just the way I wanted to in the studio – and then let Helicon Focus do it's magic of combining the images. Once the images are combined, I can do whatever edits I need to do to create my final image. Once I figured out how much faster and better Helicon Focus could do the stacking than I could do it manually – I went ahead and bought the software – and have been having fun creating stacked images
Here's a stacked image of the same pair of flowers as in the previous image. This version was created using a stack of 18 separate images with 18 specific focal points. I much prefer the appearance of a greater depth of field in this image than in the previous one.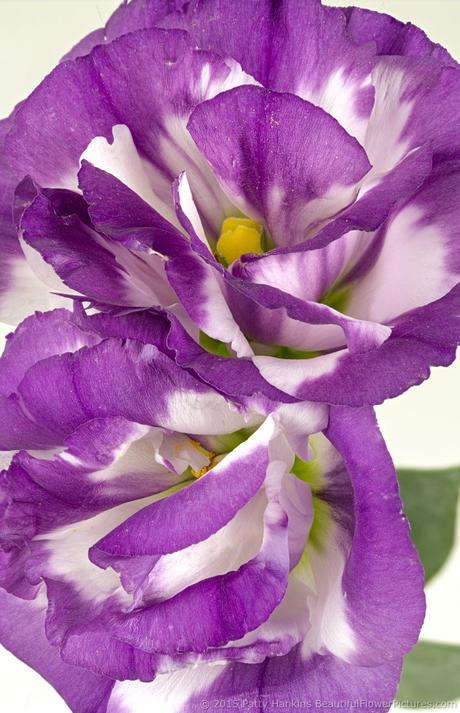 Purple & White Lisianthus © 2015 Patty Hankins
After photographing the pair of lisianthus blossoms, I concentrated on just one flower – taking 19 images with 19 different focal points to create this image.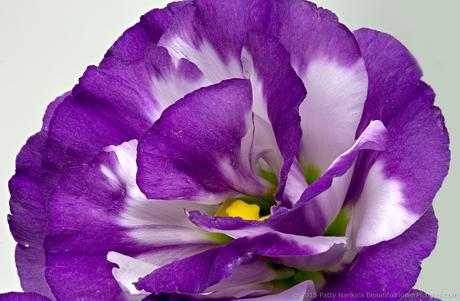 Purple & White Lisianthus © 2015 Patty Hankins
The final photo in the series is just a closer in crop of the previous photo – showing the center of the photo.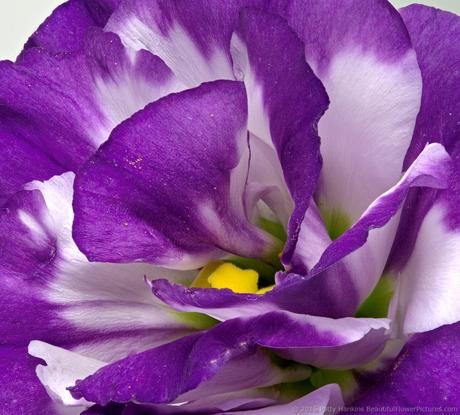 Purple & White Lisianthus © 2015 Patty Hankins
Stacking images is a great technique to use when I want to show all the details of a flower in sharp focus – especially when I can't get the depth of field to do it in camera. Helicon Focus is a wonderful tool for creating these images. It's not something I do for all my photos – but as I explore it's capabilities – my guess is I'll be creating and sharing stacked images more often.
Like this? Share it...

0
0

0

0

0