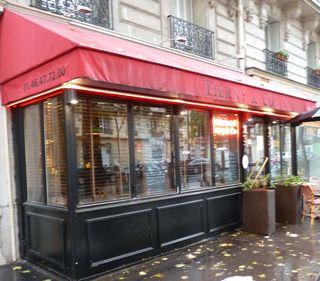 4.9 Tierny & Co, 137, ave de Versailles in the 16th, (Metro: ah, better by buses 22 or 72 or RER C [Victor] and bridge) 01.46.47.72.00 (closed Sunday and Mondays) was open on Toussaint and on my list as a place that readers of Figaroscope (and my dining companion said - Trip Advisor) - loved.  So hey Nonny Nonny.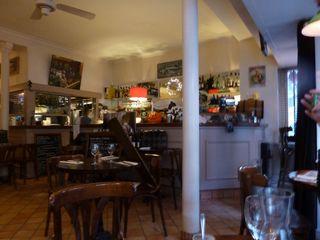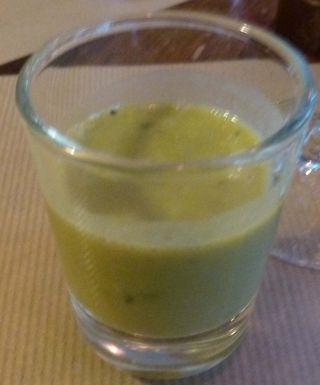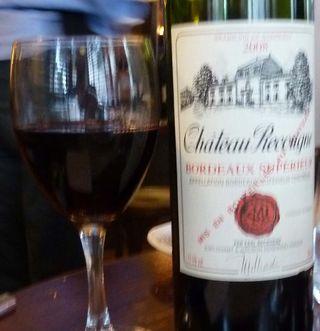 I entered a few minutes before my guest and loved the setting, the Mom and Pop atmosphere, the amuse of a veloute of petitpois and Bordeaux - and especially the crack (in New York English of the guy I presume was ther son) seeing us photograph everything - "You guys from the NSA?"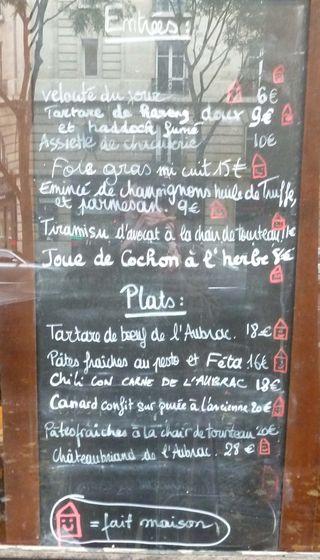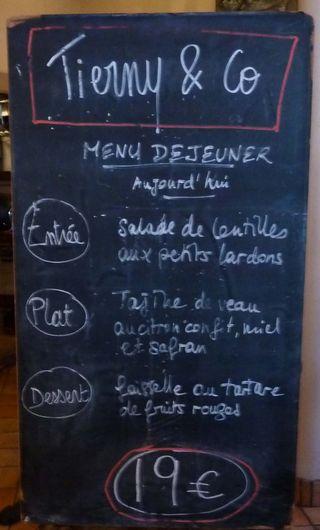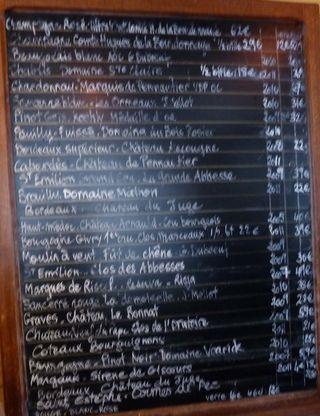 The chalkboards were hustled out and my partner chose the 19 E menu and I ordered a la carte (amounting to 37 E).  [Oh oh, I owe her now.]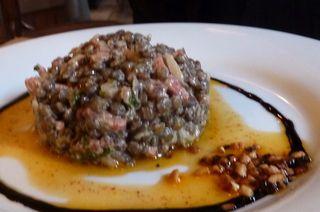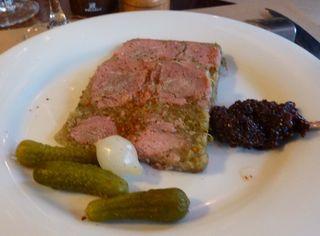 She had the lentils with (I think) lardons which were fine and I had the terrine of pork cheeks a l'herbe with what I thought was a tapenade but turned out to be mustarde a l'ancienne-based.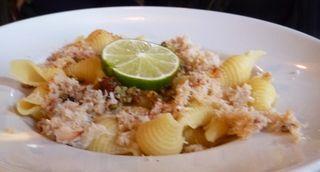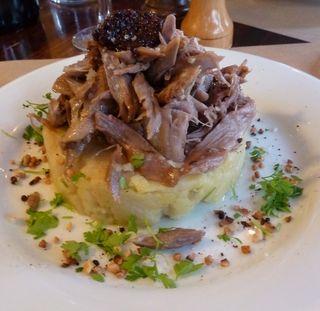 Then she had a (she said, "not made from scratch") dry a with cold dry meat and I had OK shredded confit de canard on top of (what she said, I'm no expert, "good mashed potatoes").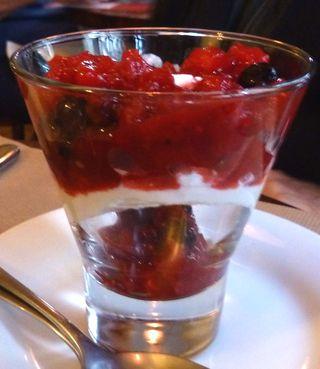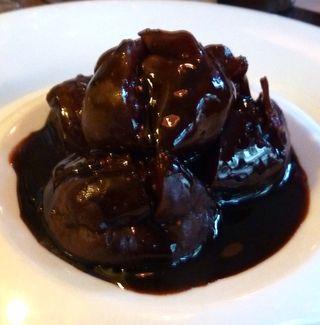 For her dessert, or just desserts as they may be, she got the red fruits on a fromage blanc and I the cold figs previously cooked in wine.
Our bill, with a bottle of wine, no bottled water and two coffees, would amount to 38 E.
Go?  Here Trip Advisor, Figaroscope's readers and I part company.  I think not much as I loved the Mom, Pop & maybe son atmosphere, one of the last left in Paris.