Thanks guys for all your comments on what I wore yesterday. I knew those first boots were a good choice. I can't believe I chickened out and switched them.
I thought yesterday's fashion pics were so much fun that I did them again today.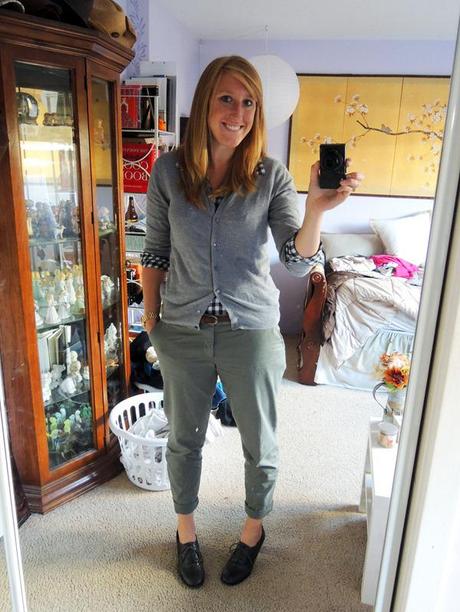 Today I was trying to do the masculine, vintage school-boy look. I loved how all the Gap ads for the fall featured this sort of thing. I even busted out my high school class ring to wear.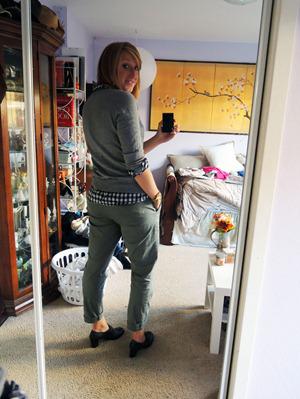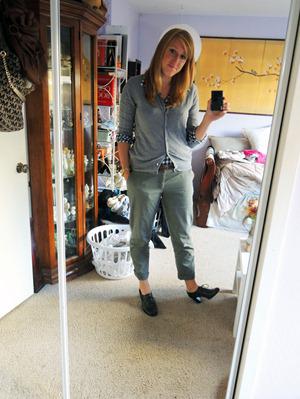 Kinda fun for fall since everyone has gone back to school.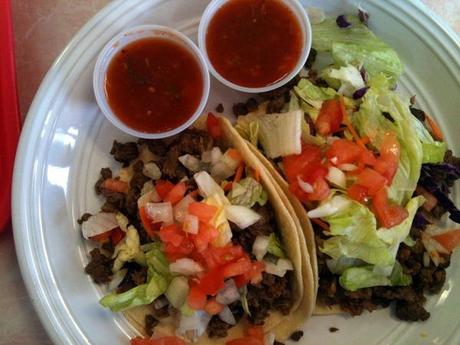 Taco time! Today's lunch was at our good old Super Pollo Taqueria in South Salinas. I had two carne asada tacos with no cheese, extra salsa.
Is it a real thing to only order 1 taco???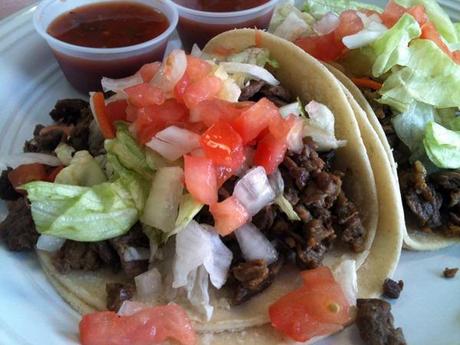 I only ask because I'm always shocked and appalled when the waitress asks if I want 1 or 2. Maybe this is just me.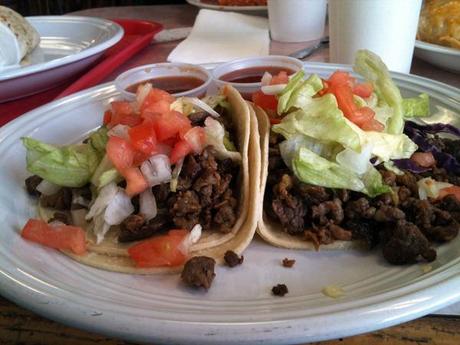 They were pretty good. Not the best taco in the history of Mexico or anything like that.
I finally did it!!!!!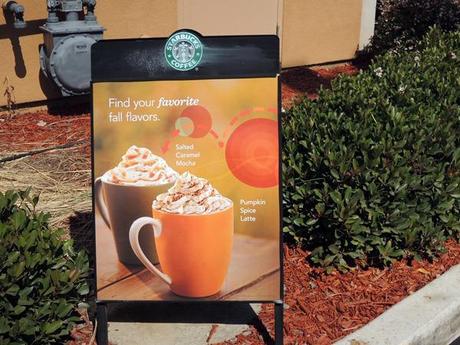 I drove to the Starbucks…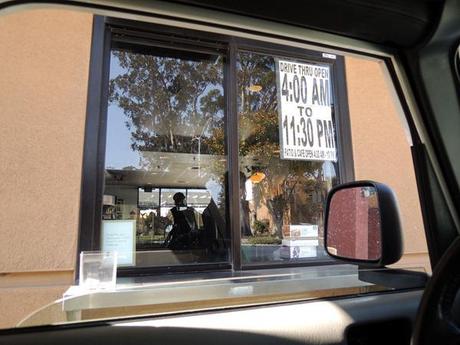 Went through the drive-thru…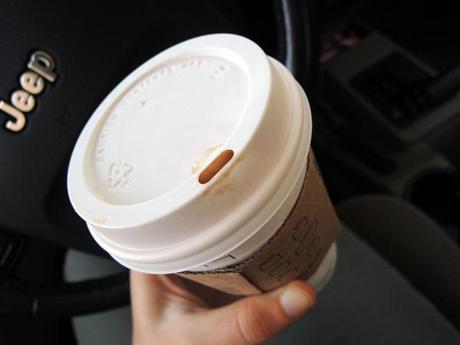 And tried my first Salted Caramel Mocha (with soymilk and light whip cream)!!!!
Holy delicious. And so decadent. I couldn't finish the whole thing.
Would you believe me if I told you I actually took off the top and licked up all the salted caramel whip cream… while at a stoplight?? 
If there are any high way patrol men, or cops reading this I definitely did not do the above statement.