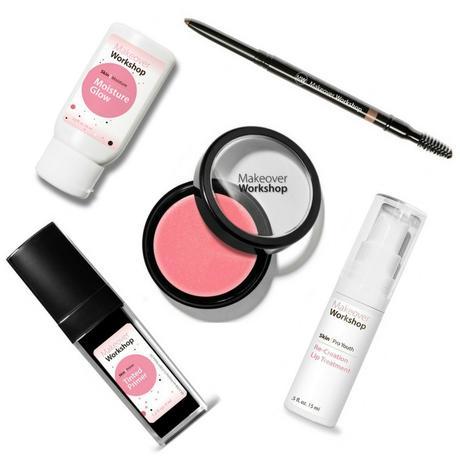 Beauty Bits…
A few weeks ago, Sandra Sallin (Apart From My Art) and I volunteered to be models for a series of makeup videos for Makeover Workshop. We spent about four hours "under the lights" while Brian and his crew filmed. It was my first experience being part of a professional video shoot; it was a lot work and a lot of fun. Brian's been feverishly editing the raw footage (we were only one segment of many) and here's the first installment including yours truly…
Above are some of my favorite Makeover Workshop products:
Moisture Glow moisturizer. This adds a bit of radiance to the skin as well as moisture. Hint: you can use a dab of this over makeup to refresh, and on neck, décolleté, hands and arms for a smoother look for photos.
Tinted primer. I use this now instead of foundation. It evens out my skin tone, and smooths texture. Doesn't settle into lines or pores! But if you need more coverage, it works well under foundation.
Brow pencil in Blondi. Goes on easily and stays put. Fills in and enhances brows for a soft, natural effect. Doesn't need a sharpener either, so great for travel.
Re-creation Lip Treatment. I've raved about this product before, and still love it. With regular use, it smooths lips and reduces flakiness.
Creme blush in Blooming. Natural color, little bit of glow.
Brian is also offering a specially priced Beauty Box which includes all of the prepping products mentioned in the video. And you can save an additional $25 on one Beauty Box with code susansandy25 at checkout. Save 15% on individual items from the video with code susan15 (excluded: creme blush and Liquid Mineral Tint).
It feels as though Spring is getting a foothold here. We're enjoying a nice warm spell, and I can begin to see leaf buds on my elm and Liquidambar trees. I've been breaking out the sandals and peep-toe shoes.
Last week before we left on our trip, I tried a posh new nail salon that had just opened in town, and went with this color (Gitane) on my toes…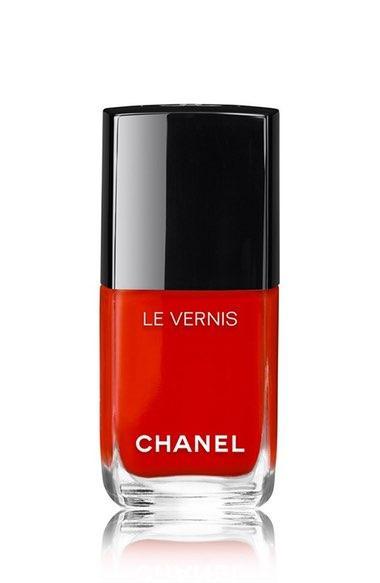 It's a bright, orange-red, very fun. Chanel polishes aren't inexpensive, but after they reformulated early last year, I find they hold up very well. (They also are free of formaldehyde and some other noxious ingredients.) I've used the Le Gel Coat topcoat over other polishes too, and find it really does extend the polish life.
In cooler months, I love wearing Serge Lutens "Chergui" fragrance. But once the weather warms up it can feel a bit heavy, so I'll probably begin rotating in the Annick Goutal Rose Pompon that I picked up in Paris. On a recommendation, I tried a spritz of Serge Lutens "La vierge de fer" and really like that one as well. It's a white floral and has some peach blossom that adds a little fruit and warmth. Very nice, and lasts a long time for a white floral.
Around la maison…
Jeune homme has started another session of Special Olympics. This time he's doing Track (running) so we have to get him some running shoes this week.
We still are no closer to starting our kitchen remodel. Still trying to find an architect or designer who can offer some footprint ideas and give us an idea of costs. At this point, we'll probably tackle in the second half of the year once we're back from Italy.
Do you switch your fragrance with the season, or stick to one or two year-round?