A village and a rock formation, but not in one.
Today was spent performing family duties interspersed by a visit to Thurlestone beach where we found waves - for Clover - pebbles - for the camera - and an easy to follow coast path for Ros.
Here's the pebbles (with scenery attached) ...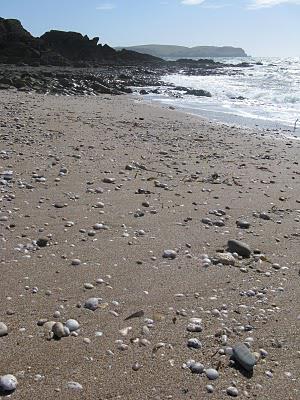 Here's the waves (but not the ones Clover chased) ...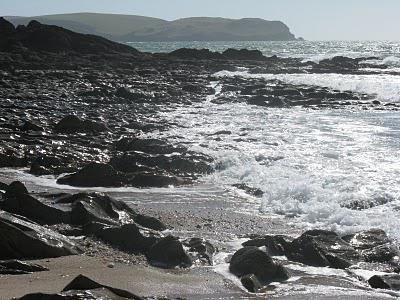 And this is the bole of a tree ...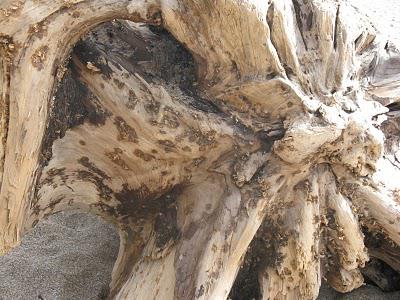 For the overly enthusiastic, here's a long shot of Thurlestone - the rock not the village.