Most of us look for that new beginning after having breast cancer. Some of us find it in helping other face the most difficult of life situations. Carri Rubinstein is just such a person.
Here is her story and that of the wonderful organization she founded…Thru My Eyes.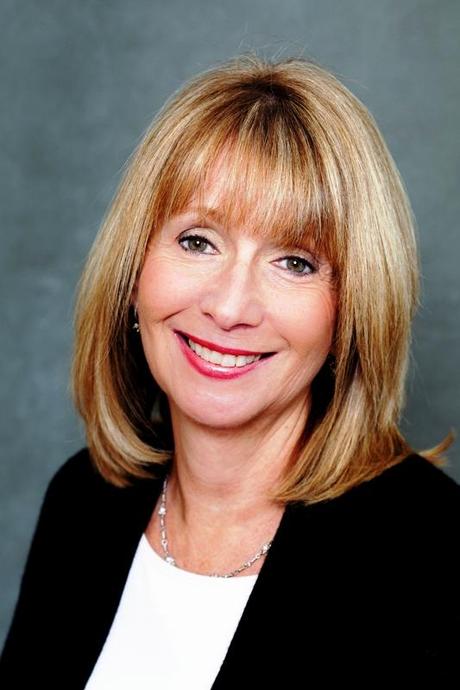 In the fall of 1991, at the age of 37, I was diagnosed with breast cancer. I remember thinking "this can't be happening" and "would I be here for to my two young children and husband?"  My treatment plan was a mastectomy and six months of chemotherapy. After meeting a woman who had already gone through reconstruction and seeing for myself what I would potentially look like, I knew that I would be okay.  I pushed hard to have everything finished within six months, which was not an easy decision. Rushing treatment, unexpected  side effects, and as anyone going through chemo knows, perhaps the most devastating part is hair loss – you can no longer hide your illness. It was the worst part of my experience, and I felt completely exposed.  Each chemo session took less than one hour with my husband holding my hand, and I still feel the strength of his grasp.
Chemo was very tough. For two days following each treatment, I was so weak that I couldn't get out of bed without help. I blamed myself for the weakness but now know it was the treatment. One thing I tell anyone who asks me now is that our bodies are all different and we each react to medications differently.
During the whole six months, I was determined to keep my family as normal as possible. This meant that we drove to our home in Vermont each weekend so our children could ski (we would pull over each time I got ill). Whenever I was allowed, I got on my skis!  Looking down from the peak of Bromley Mountain made me feel so alive and empowered and gave me such hope.
Returning to life as a survivor was scary for me. I felt protected during my routine treatments, and now was on my own. I returned to teaching, and aside from my anxiety-producing check-ups, I was healthy. That first summer, we participated in the Susan G. Komen Race for the Cure in Manchester, Vermont. From then to this day, we walk as a family! As the years have passed, our family has grown and so has my involvement in the Race – from participant, to committee member to current  Co-Race Chair!  I have been raising money for a cure for 20 years now.
Nine years later, I learned I was BRACA positive, and I removed my ovaries. Months later, the cells in my other breast began to change, and I immediately had the other side removed. My sister, her daughter and my daughter all removed their breasts prophylactically upon discovering that they were also BRACA positive. For all these reasons, I fight ever harder to help find that cure.
Three years ago, a 41 year old friend of mine who had been battling breast cancer for seven years, was told there were no other viable options.  She was crying as she told me she wanted to make videos to leave for her daughter.
My life changed forever that day. We researched and found that there was no such company in existence and I became Co-Founder and President of Thru My Eyes. Our mission is to help people with chronic, life threatening illnesses create free, clinically guided videos to leave for their children and loved ones. This organization helps people with all illnesses.  We recruited volunteer therapists, a professional videographer and held our first fundraiser. I found that my years of experience in fundraising for Komen were very beneficial. While I will never stop raising money to find a cure, I also want to help those who may not be able to be saved.
I no longer teach in a school and do miss my students, but now it's with life's lessons I am learning and sharing. This new phase of my life is so rewarding, to know that I am making an impact on people's lives allowing an ill parent be able to take solace and say, "This is my story, Thru My Eyes".