The New Romantics of the (early) 1980s. Cool, outrageous and over the top,  much like the whole vibe of the 80s. The whole decade had glamour, excitement, possibility….and a lot of men in make-up and frilly shirts. I of course remember the decade as the happiest time of my life, I was a teenager then. There might be some rose-tinted glasses in action here, but to someone like me who was obsessed with a lot of the  bands at the time, to me the New Romantics were the coolest people on the planet. Even though in the early part of the decade I was far too young to be one of these "club kids". But oh, how I wanted to be! And London, that was the mecca. The holy grail of fashion and music, and where everything and everyone was cool.
And it all kind of started with David Bowie.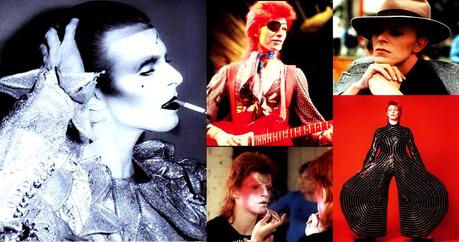 David Bowie in the 70s.
Late 1970s London. "Kids" started to be disillusioned with Punk. A club called Billy's in London's Soho ran David Bowie and Roxy Music Nights. Bowie was (and became) a style idol to club goers and soon clubbers were dressing up to out do each other- the more outrageous the better. The organisers Steve Strange and DJ Rusty Egan had to move the club to a bigger venue in Soho called The Blitz, and the phenomenon of the "Blitz Kids" was born.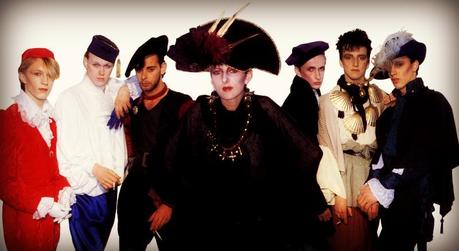 Actual "Blitz Kids".
Why they were called "New Romantics"? The media of course needs "labels" and the name  was probably due to some of the dandy-ish way of dressing, men especially in frilly shirts and puffy sleeves, much like their 18th century counterparts. (Demonstrated by Duran Duran in an early 80s photo below). The style progressed to wild and wonderful "Hollywood screen siren/sci-fi movie alien" chic, really the more creative and outrageous…the better.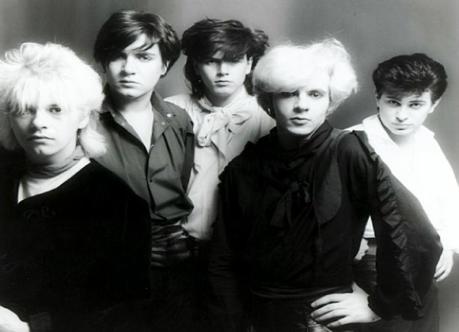 New Romantics and music became synonymous. Spandau Ballet got their start at the Blitz Club and one of the most famous Blitz Kids was Boy George. Now this goes into a nit-picking territory, a lot of bands adopted the style and were called "New Romantics" like Adam Ant, who musically was more punk and Duran Duran who were well, a pop band from Birmingham.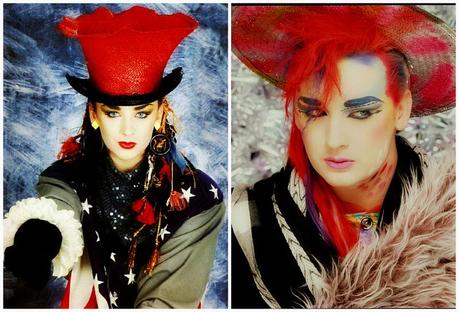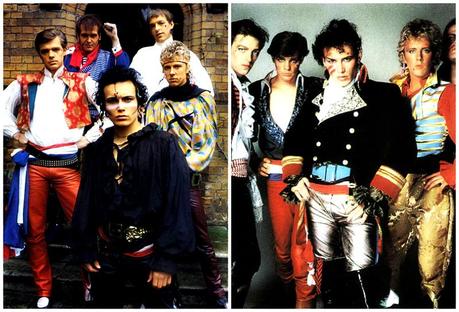 It really was an era of freedom of self-expression. New Romantics was a sub culture from London that spread around the globe and eventually mainstream adopted it into fashion. From a small club in London to early Madonna to Lady Gaga today. It all tallies.
MORE ON THE WEB:
If you weren't around or if you don't remember, find out what was Cool in the 80s.
What and who shaped the coolest decade.
All Images: Google.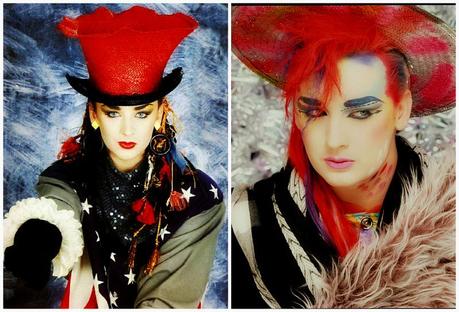 The post Throwback Thursday Style: New Romantics (1980s) appeared first on