Hi fellow nail polish lovers!!
For Throwback Thursday, I wanted to do an ombre, which I haven't done in years.  So I pulled out some of my purples.
Index finger: Zoya Neeka
Middle finger: Julep CharlotteRing finger: NYX Golden LavenderPinky: St. Lucia Lilac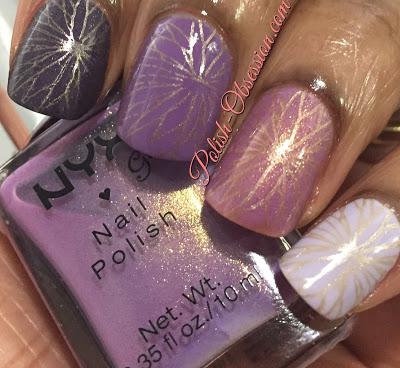 I really liked the polishes on their own, but of course I gave in and added some stamping.  I stamped an image from the UberChic 8-02 plate.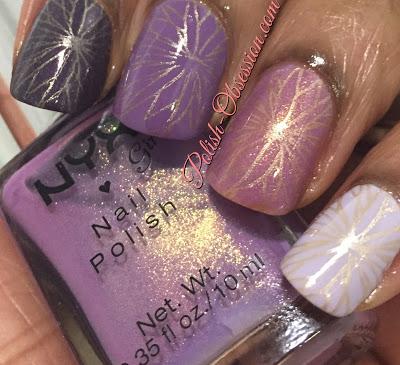 Artificial Light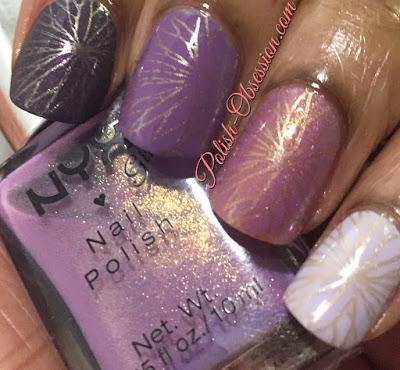 Artificial Light
This was a fun mani to wear with all of the pretty purple shades.  I need to do ombres more often.
Do you ever wear an ombre look?