Hi everyone!!
For Throwback Thursday, I decided to do some stripes and stamping.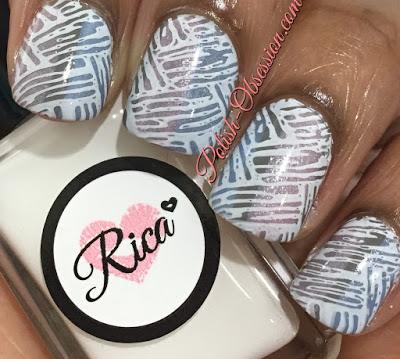 For the stripes, I used China Glaze Recycle (gray creme), Sinful Colors Morning Star (blue shimmer) and Sinful Colors Flutter (pink shimmer).  I then used Just by Ricarda Whiteout (an awesome stamping polish) to stamp an image from the Mundo de Unas 3 plate.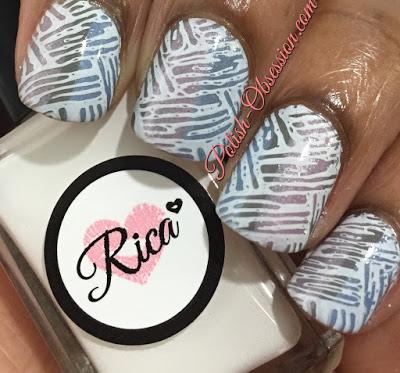 Artificial Light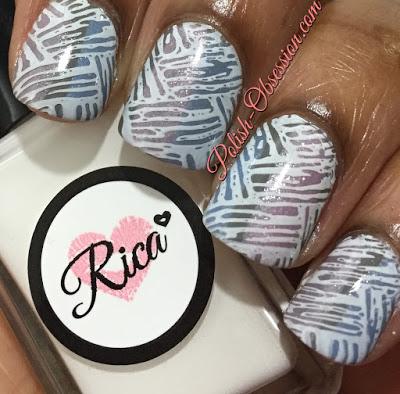 Artificial Light
I love, love, love how this mani turned out!!  It looks so artsy.  I had fun with this one.
What do you guys think?  Have you tried anything like this before?