Hi everyone!!
For this week's #tbt, I wanted to do something with my Wet & Wild 9.0.2.1.Orange.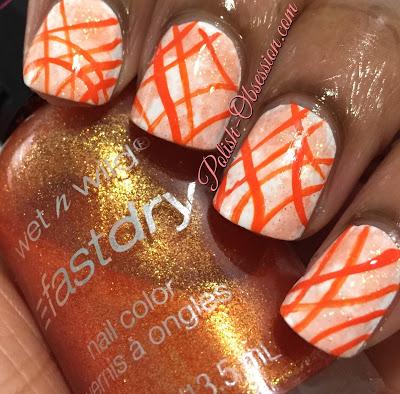 I used a white base, Pure Nail Lacquer Blameless, and sponged 9.0.2.1.Orange.  I then used an orange striper and randomly freehanded some lines.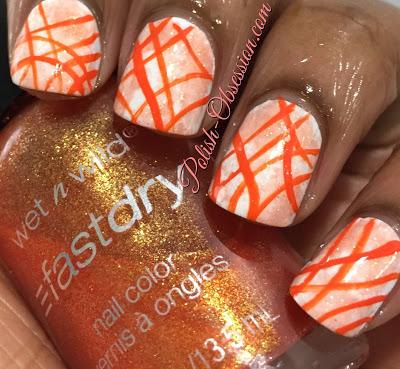 Artificial Light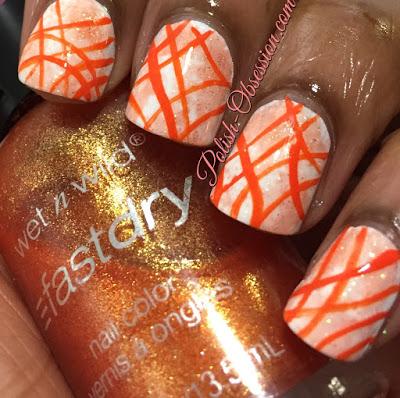 Artificial Light
I really like how this mani turned out!!  Every once in a while I get a stroke of creativity and it actually turns out nicely.
What do you guys think of this orange and white mani?