Hi everyone!!
For Throwback Thursday, I have a gray manicure to share with you!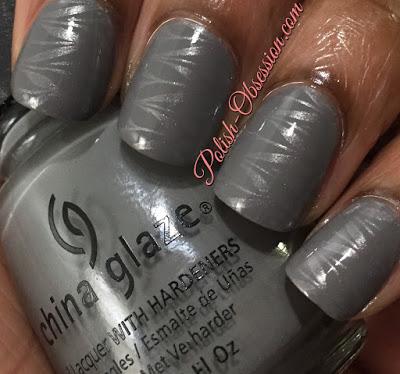 I pulled out one of my all time favorite gray polishes, China Glaze Recycle, then stamped China Glaze Exceptionally Gifted with an image from the XY18 plate.  Exceptionally Gifted is a pink frost and I thought the color would show up a bit more, but it still turned out nicely with this subtle effect.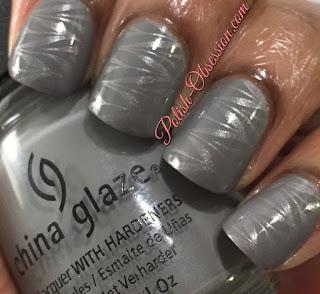 Artificial Light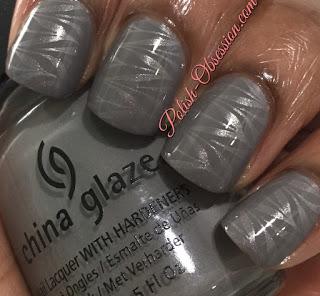 Artificial Light
What do you guys think of this mani?  Do you have Recycle in your stash?