Hi everyone!!  Can you believe 2015 has come to on end?  Mind blown!!  The older I get, the faster time goes.  Anyone else feel that way?
Anyhoo, I have a mani for Throwback Thursday to share with you all using one of my older polishes in my stash, Andrea Fullerton Petrol in the Water.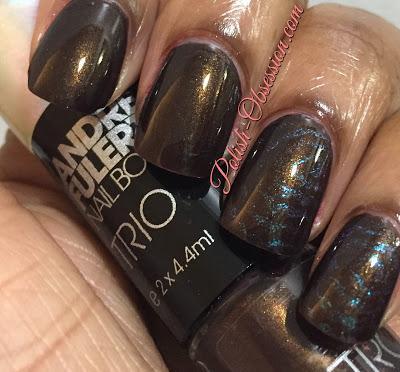 I was hoping the stamping would show up more in this mani, but it had a really subtle look.  I used the brown end of this dual polish as my base.  I then stamped the shimmer topper end with an image from the UberChic 6-01 plate.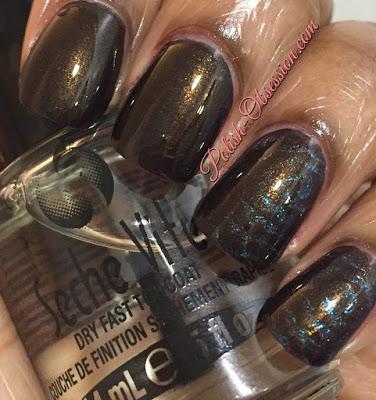 Artificial Light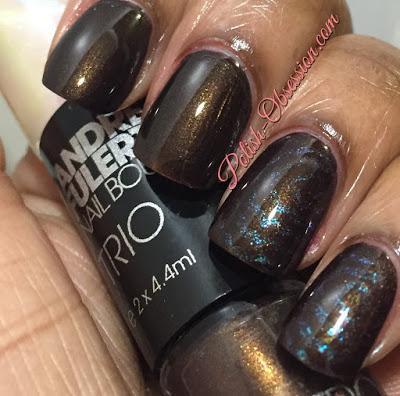 Artificial Light
I liked how this mani turned out, I just wish the image showed up more to see the beauty of it.
What do you guys think of the final result?  Are you a brown nail polish fan?