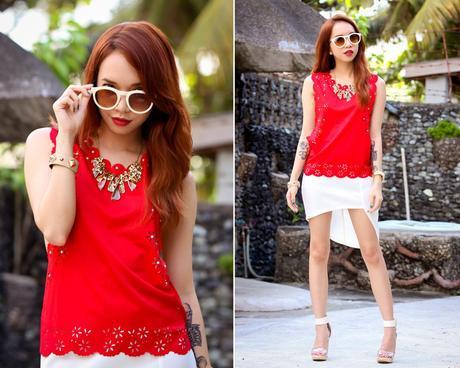 Look of the Day – Hurray for wearing skirts consecutively. I think I have worn skater, midi, denim, and high-low skirts within a short span of time. Now, I'm going for the asymmetric cut. Not experiencing separation anxiety with my shorts is a good thing, right? I hope I don't bore you with my looks though.
Red laser-cut top, Priceless Possessions. White asymmetric skirt, OASAP. Bristol sunglasses, Fly Shades. Heels, Forever 21.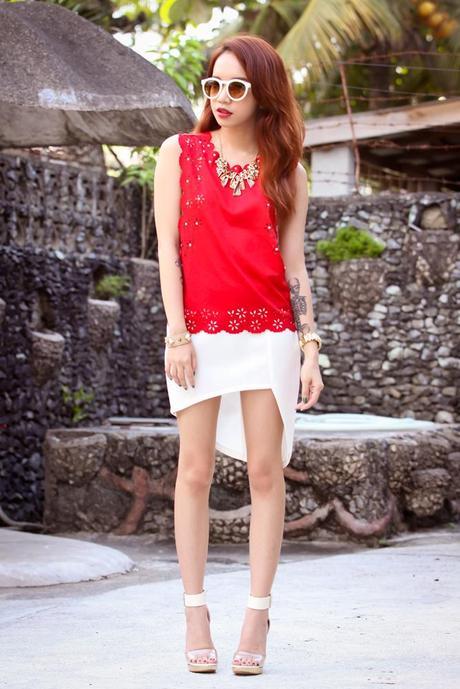 Now let me start this post by saying, Happy "Adlaw Hong Butuan"! Not sure if that's the right way to say it, but to cut to the chase, yes it is a greeting. Haha! Today is a local holiday plus the fact that it falls on a Friday is amazeballs! Where I'll go later is already a given. Guess where?
Being blatantly honest as I am, I'd confess that I was having trouble how to wear this laser-cut top that's a bit too generous when it comes to the armhole. You might say it is all my fault since I chose it but it is a challenge I'd willingly take. I am in no way an expert but as much as possible, I try to choose articles of clothing that I don't already own. It has been a dilemma since I tend to pick the same things over and over again. And maybe collect them in various colors? I know. Sue me. Lol!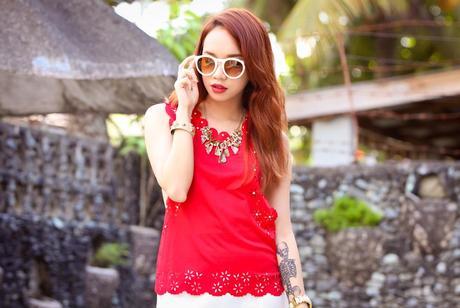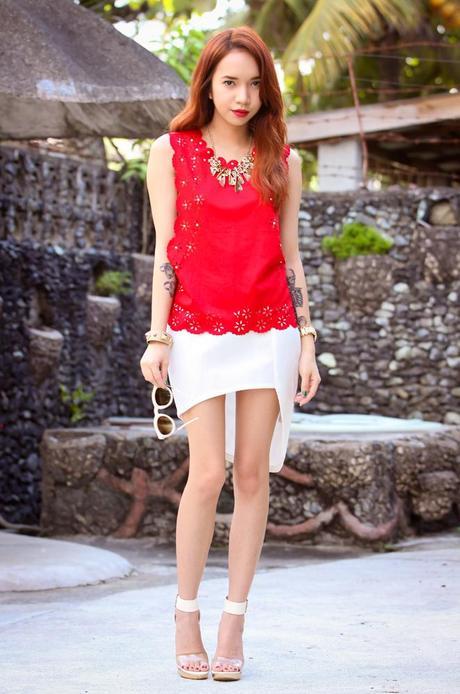 Do you guys experience bad days? (Cue: Insert the "Bad Day" song here) I am having one as I shot this look. Not that I feel so glam all the time but there are instances when your self-esteem sinks at an all-time low. That didn't stop me from taking outfit shots though. The sunny afternoon is too precious to waste. Rainy days are finally here. Boohoo.. Not happy!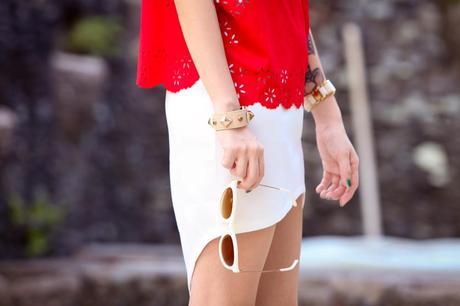 Bristol sunnies. The white/brown mix makes it vintage-y. Thank you Mia of Fly Shades. 
Stay wicked!