Started researching topic for my new post and I found 1 Good News 1 Bad News and an information hence I decided to club all of them to share with my readers and I appreciate and eagerly await feedback from my readers on my this new experiment. To improve my work further.
So moving into the topic in focus today I start with a good news coming from Google:-

Good News:-
A new Android OS is expected in fall this year. In my previous post I shared the insight of the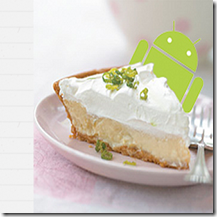 Android OS 5.0 named Jelly Bean. I will bring a separate post with the detailing of the new OS. Now your next question will be what's the name because the set pattern of nomenclature of Android OS had started from A and with Jelly Bean it has reached J now what?  The next is Key Lime Pie!! Filled your mouth with water this new OS is going to be the next venture of the Building spree from the house of efficient Android Developers of Google. Hope this news made your mouth filled with water and you and I together will eagerly wait to hear and share the configuration as well as from Google.
Bad News:-
Now coming to the bad news it is sad to here that Nokia's adventure with Nokia OVI share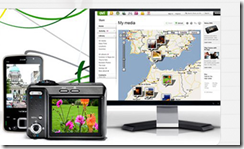 has shaken a bad road  and now the Nokia has declared that it shutting down its Nokia OVI share service forever. Another Nokia bad news from existing troubled waters of the company. Nokia has sent out this mailer stating the demise of the Nokia OVI share for all the existing users of the service. Since March 13 the users are unable to upload files and last date to download the already uploaded file is 30th May. So if you have any friends or acquaintance using this service please convey them to backup their data. For the  understanding of reader who are unaware of this service. Nokia OVI Share is the Nokia version of Drop Box where in the users of Nokia OVI share service can upload images files and documents to Nokia OVI share which means uploading the files to Nokia Server.
Now the Information:-
Android Browser has surpassed over one of the most loved and the market leader in mobile browsing Opera Mini by a margin. Mixed sentiments as Opera Mini is lagging behind that we used since many years on our mobile Phones due to durability and performance. And I must say that actually Opera Mini has taught us how to use your phone for browsing. But this is not the End of Opera Mini in my upcoming post I will share how opera mini is going to launch a counter offensive with there latest products to recapture the market share. According to the stat counter in February the market share of Android Browser (22.67%) surge ahead of Opera Mini(21.7%) third in this list is IPhone browser with 21.06% Nokia and Blackberry Browsers occupied 4th and 5th spot respectively. Ipad touch is not included in this list else Iphone may had surpassed all of them.
Hope you Enjoyed this innovative three in one post on the happenings of Technology World.
For similar stories you can hop on to my following posts:-
Best 5 Apps for searching Applications
Top List of 5 Tax Android Apps
Tele-Columnist!