I love fruit, I always have done, but I did wonder how I could actually stretch my love of fruit to fill a full blog post.  Then I realised I had at least four very vivid memories of fruity experiences, evoking strong but varying emotions.  I've recorded them in chronological order - I wouldn't normally mention my age after about twenty five, but for the sake of continuity I made an exception to the rule for the final scenario. 
                                                               ***
I am three or four, standing on a stool in the kitchen, watching mom peel oranges.  
They are still quite scarce - it's not been long since rationing ended.  She slices them thinly, places the slices in five small dishes and sprinkles with sugar.  I'm not sure why oranges needed sweetening in those days but I can still taste the tang of the fruit and feel the crunch of the granules. The grand finale, all flesh devoured, I am allowed to tip the bowl and drink the juice.  My happiness is complete.
                                                                 ***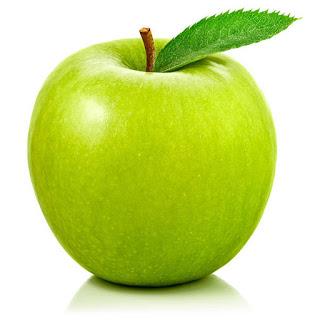 I am five and just home from school. 
I'm tired and hungry, and gazing longingly at the fruit bowl. Mum says briskly, 'After tea,' puts on her apron and leaves the room.  
The apple perched precariously on top of oranges and bananas is looking at me, its skin smooth and shiny.  It's one proud apple. I glance at the door, I hear the clatter of pans and mom humming in the kitchen.  I know exactly how that apple will feel in my hand. I know how it will feel as its skin touches my lips, as my mouth opens to bite down, as I crunch the juicy flesh. 
I listen. The gas pops. Mum's humming stops. And starts up again. 'One Enchanted Evening.' It's always, One Enchanted Evening.'  I find it strangely reassuring.
I reach out to the bowl, grab the apple and take a bite. It's just as I'd imagined: cool and crisp and juicy. I wipe my chin with the back of my sleeve. As I start to take a second bite the humming stops. I hear slippered feet on the hall's wooden floor.  Swiftly I replace the apple, damage at the bottom, hidden. Somehow it doesn't look quite so proud now. It looks sad. I feel guilty. 
After tea mom says, 'You can have an apple now,' and reaches for the bowl. My heart stops. Before I can tell her I don't want one, she is lifting the top one, the proud, sad one, and exposing it's browning flesh. 
I deny it as only a five year old can. With no defence but with indisputable damning evidence against me, I don't stand a chance. I'm guilty as charged. 
The look of disappointment on mum's face is worse than any punishment dispatched to Eve.  Mum returns to the kitchen. I hear water running, but no more enchanted evening.
                                                                ***
I am sixteen, and in France for the summer, working in a Children's Home high up in the mountains.  
Each morning we sit outside at long wooden tables, slicing the endless supplies of peaches.  Not neat slices as we might find in a tin, but random chunks of varying size, it doesn't seem to matter.  We fill bowls for an hour or two.  I listen to the gentle buzz of the French speaking workers, and feel lonely and homesick for England.  Mechanically slicing, my mind wanders to home and mom and dad and brothers.  A tear rolls down my cheek and mingles with the sticky juices.  
Each evening we eat outside at the same wooden tables, now clean and cool in the evening breeze.  After the first course, we wipe our plates with bread and wait for the ladle that will deliver a generous portion of peach slices to every bowl.  I watch as the children start to eat, and wonder which bowl contains the tear.                                                                                          ***
I am fifty and on holiday.  
It's very hot and extremely sticky.  We stop for lunch on the beach.  I peruse the menu, skipping past burgers, pizza and pasta.  Under desserts there is a faded photo of half a melon, a large scoop of ice cream in its hollowed middle.  It has a sprig of mint on top.  The waiter approaches, I point to the picture and await its arrival.  I'm not disappointed.  It's cold and juicy and creamy and minty.  I'm in sweet heaven.  It's a simple but delicious concoction.  
When I get home I buy a melon, cut it in half and remove the seeds. I fill the hollow with the best ice cream, pick some mint from the garden and arrange it on top.  I pull my chair up to the table and plunge my spoon into the dessert, through the mint, making sure I have equal portions of melon and ice cream, with just a hint of green.  I open my mouth expectantly.  There's something missing.  I continue to eat my way through the contents of the bowl.  It's a big disappointment.  I throw away the scooped out melon, put the bowl in the dishwasher, and watch the rain against the window.  
Just Like Eve 
Just like Eve  I am tempted  By the shiny lusciousness  Of that perfect apple
One bite is all it takes The piercing of the golden peel  By teeth no bigger than the apple's seeds The crunch The juice meandering  Down my five year old chin
The guilt as I replace the apple Now imperfect  Bite side down  Atop a wobbly pyramid of fruit
Eve ruined everything  For the whole of mankind I am lucky Just one evening spoilt
by Jill Reidy
Thanks for reading.....Jill Reidy
Email This
BlogThis!
Share to Twitter
Share to Facebook
Reactions: