This is a sponsored post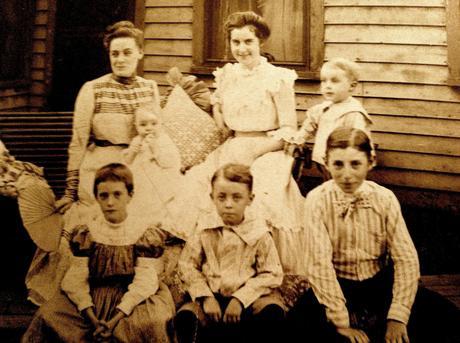 Source.

There are many modern methods to ensure that printed photos last longer. We are no longer limited to printing photos on paper; photos and graphics can now be printed onto almost any material. You can have your favorite portrait printed on wood, bamboo, plexiglass and canvas. A metal print can also stand the test of time because the photo is printed on a high-quality aluminum panel.

But what about your heirloom photos - those of your grandmother when she was a blushing young bride, or that of your great-grandfather when he was first starting out in his chosen career or profession? Sure, it would be easy enough to preserve those memories by creating digital copies through scanning, but about the physical photographs? Preserving and preventing them from deterioration is just as important. Here are three solutions to ensure that they are preserved properly for many years to come.

Handle with care

Some photographs are stored in the plastic enclosures they came in; others are not so lucky. Get acid-free photographic sleeves or envelopes to store photos individually in, and if you have to label a photo, write the label onto a piece of archival, acid-free paper and slip it into the photo's sleeve instead of writing directly onto the back of the photo.

Keep in mind that old photographs are extremely fragile and must be handled with care. When holding old photographs, do so by the edges, but be careful not to crease or fold the corners. Use clean disposable or cotton gloves when holding photos, as oil and salt from fingerprints can affect the color in the photos. For instance, the silver in black and white photos can corrode. 


Archival all the way

That musty cabinet will wreak havoc on your photographs' quality. Invest in high-quality archival boxes to store photographs in. Archival boxes offer protection from dust and UV light damage, and they keep pests away. You can also buy packets of silica gel to remove any excess moisture from the box. To ensure that your photographs are preserved, choose boxes, folders, and envelopes that have passed the Photographic Activity Test—this means that the materials can safely store photographic prints over a long time without causing damage to the prints.

When your heirloom photos have been individually enclosed in acid-free paper or plastic sleeves, they can be placed in the archival boxes. Store photos of the same size together and use dividers or buffered file folders to organize and separate the different sizes and keep them upright on their longest (horizontal) sides. 

Mind your storage area

The area where your photo box is stored should be in a temperate zone in your house, somewhere that's not too wet, not too dry, not too hot, and not too cold. It should be free from humidity, so flood-prone basements and musty attics are a no-no. Humid areas are prone to mold and mildew growth, and you don't want these destroying your photographs. An ideal spot is an interior closet that's cozy in cold weather and cool in summer. Make sure the area is clean and free from insects and away from the AC or heating vent.




As you can see, preserving old photos isn't difficult; you just have to remember these three solutions. Good luck and we hope you enjoy preserving your heirloom photographs!