As the story goes, when my grandmother was (almost) all grown up, she went on a special father-daughter trip. Granny and her dad had drinks together at the hotel bar, and she felt quite adult.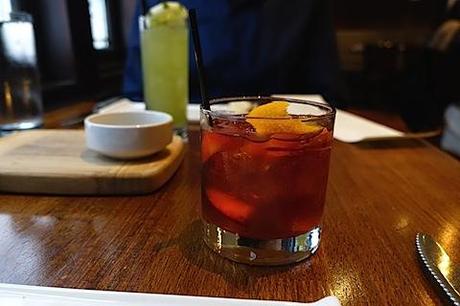 Botticelli (foreground) and Prince's Pool cocktails at Vedge
The last time my own father and I spent so much time alone together was over a decade ago, when we used to stay in Southampton the week before I went to camp in Maine for a month. In Southampton, we went on bike rides, swam in the bay, shopped at farm stands, and (my favorite) went to a water park I loved in Riverhead. Those were the good old days! So this year, when the opportunity came up for me to join my dad for a few days in Philadelphia, where he had to go for work, I jumped at the chance.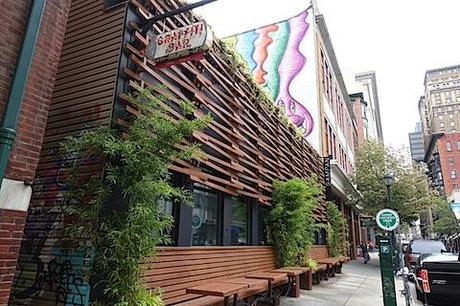 In the mornings, my dad and I tried out the local breakfast spots. Looking back at the photos, it seemed I managed to eat smoked salmon every day! My favorite was the poached eggs at Toast, where they make their own English muffins.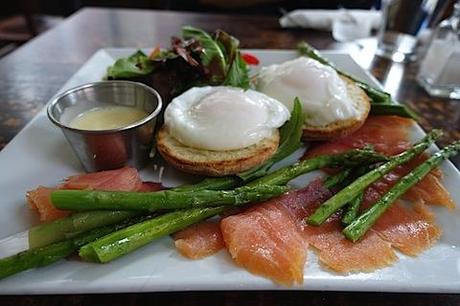 During the day, while my dad worked, I explored Philadelphia's side streets and coffee shops. I took myself to a 3-course vegetarian lunch prix-fixe at Mi-Lah…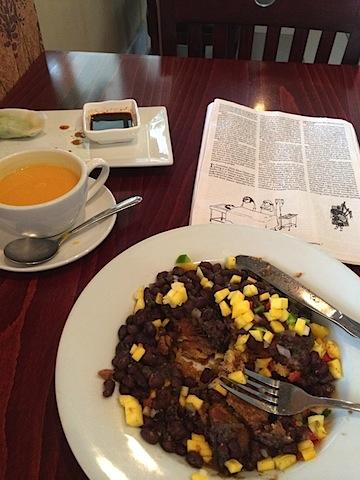 … and found out what the big deal is with Federal Donuts. Their tahini donut had my name written all over it, and, sensing that I was an out-of-towner, a staff member slipped one with chocolate sea salt into my bag, too.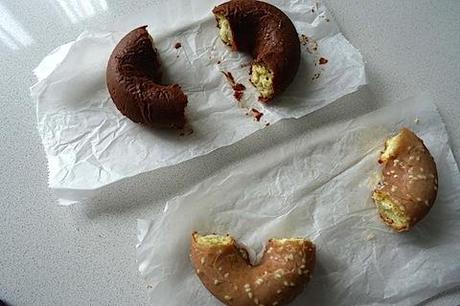 On 12th Street, I popped into a café to get a little studying in, and just happened to notice the person sitting in front of me was searching for social work jobs online. After awkwardly waiting for him to turn around for several minutes, I finally blurted out, "Are you a social worker?" His face lit up, and he joined me at my table for the next half hour. It made my day. City of Brotherly Love, indeed!
On our second to last day, I was able to meet my dad for lunch. We shared a bright and cheerful lunch of summer rolls and pad Thai at P.S. and Co, a quick service plant-based restaurant in Rittenhouse Square.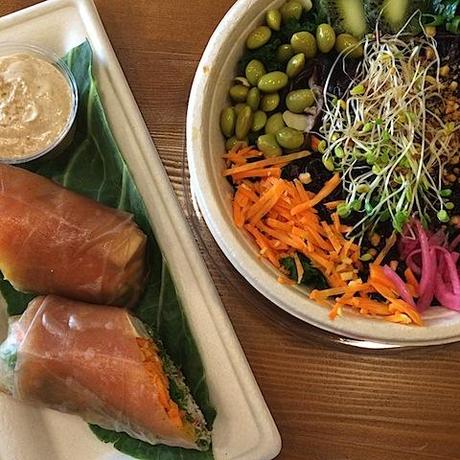 The most interesting meal experiences we had were at dinner. On our first night, after checking into our hotel, we headed to High Street on Market. I'd found this restaurant while combing different food magazines' websites, and if you ever get to Philly, run- don't walk- to nab a dinner table here. We weren't starving when we arrived, but the "Leave it to us" tasting called to us. For $45, you get so eight courses of creative and local plates to share. My favorites (no photos) were the lobster tartine and the bread course. (Yes, bread course! I've welcomed gluten back with open arms.)
Another interesting meal I'd been looking forward to was at Vedge. I'd heard about this all-vegetable restaurant back in 2011, when it opened, and it was the only restaurant in Philly that was on my radar before we actually started making plans. The food was beautifully presented, the flavors fresh and sharp. My favorites were the salt roasted gold beets with avocado, smoked tofu, rye capers + creamy cucumber…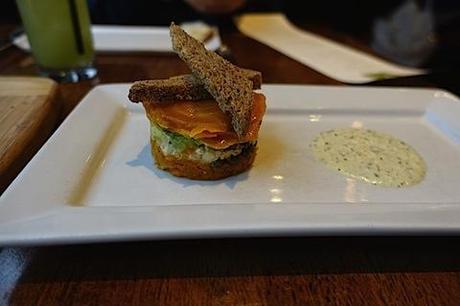 … the roasted maitake and trumpet mushrooms with celery root fruitier + smoked leek remoulade…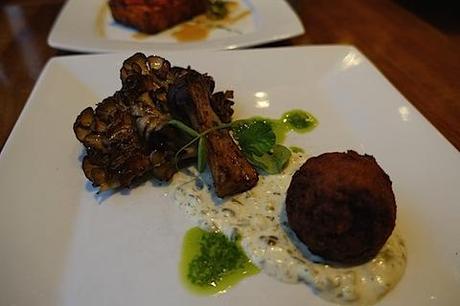 … and the chocolate uber chunk with pretzel-peanut crust, malt custard + stout ice cream. I'm still dreaming of that little mason jar…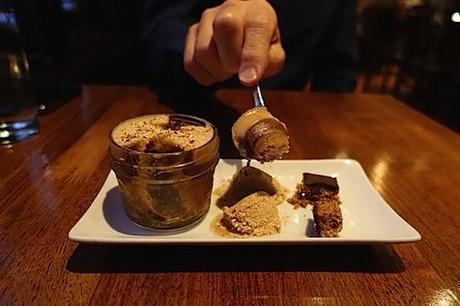 Everywhere we went, strangers and wait staff were really friendly and helpful. I'd been to Philadelphia three times before (once for the inaugural Mother-Daughter Weekend with my mom, another for college visits, the last for a wedding) but never really got to do a lot of exploring. This time, we took the train, which was an easy 1.5 hours away (and no car traffic!). The whole trip was perfect, especially since I was able to spend so much quality time with my dad. I don't think I'll ever be too old to spend weekends with my parents.