Leaving Óbidos, we drove a few hours southeast to Évora, where we stayed in a convent called the Convento do Espinheiro. Yes, we slept in a convent! It's now a full-service hotel.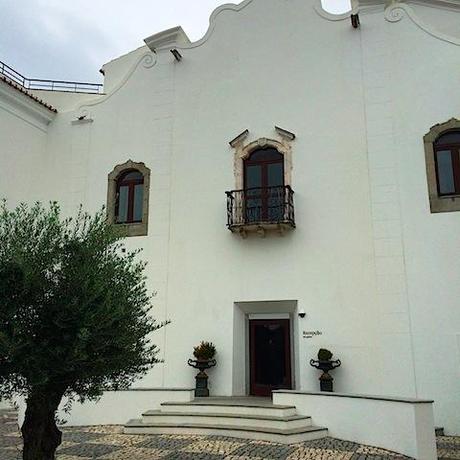 While nuns don't live there anymore, there was a beautiful chapel near the dining area.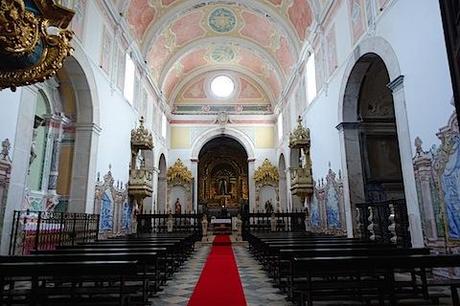 Our room was modern, but spacious and comfortable. We especially loved the little patio outside!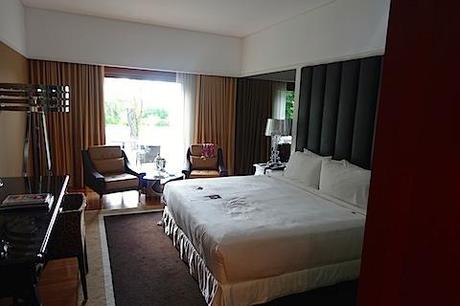 We took our bellhop's advice and headed to Páteo (pronounced pa-tu) for dinner.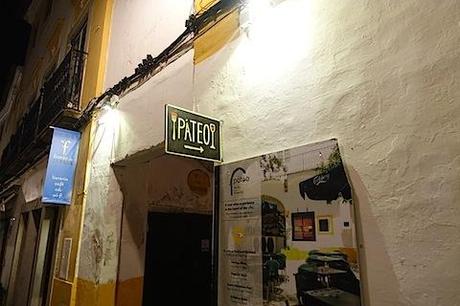 (On our way there, we happened upon these Roman ruins, left completely unguarded. That's Europe for you! No big.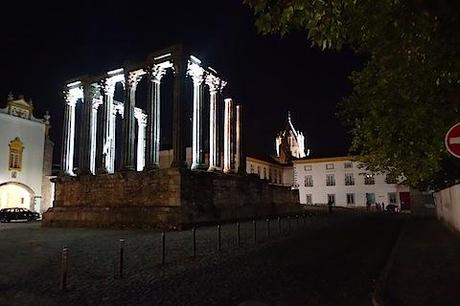 It was a little chilly, but we loved sitting outside (under the heat lamps).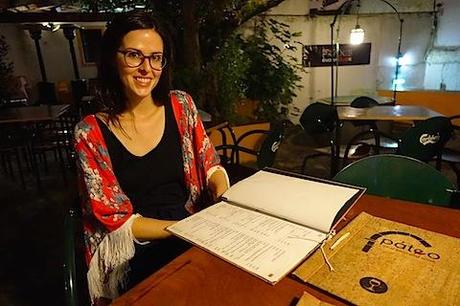 We ordered a mix of tapas, starting with stuffed mushrooms: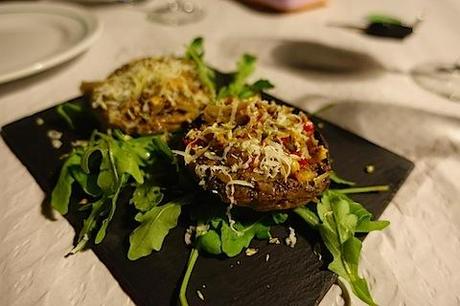 Hard-boiled quail eggs, served with herbs and olive oil: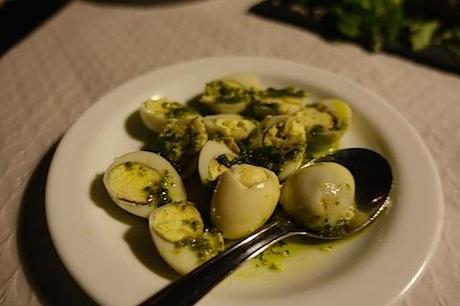 Shrimp sautéed baked with garlic, oil, lemon, cilantro (and a little brandy!).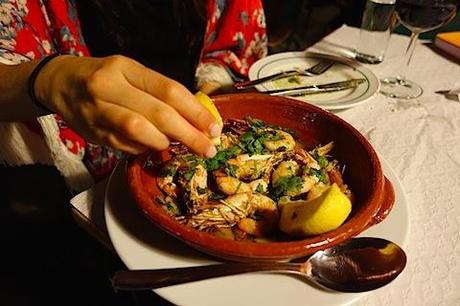 And what was, probably, the best bacalhao of the trip: baked with grated potatoes, carrots, breadcrumbs, and cream. No bite left behind.
We saved room for dessert, because our hotel had left us a bottle of champagne, strawberries, and chocolate to dip them in! We sat outside, enjoying the night… until we got locked out. Someone (me) had put the security lock on our front door, so we had a really hard time getting back in. But we made it!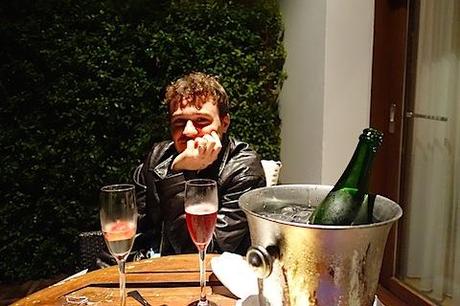 The next morning, we packed up the car and checked out of our hotel, making our way to the Chapel of Bones. Yes, those are real skulls, femurs, and everything in between.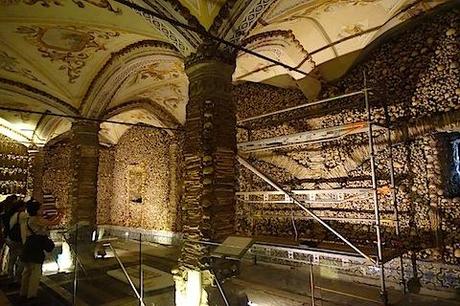 Apparently, priests dug up graves to erect it!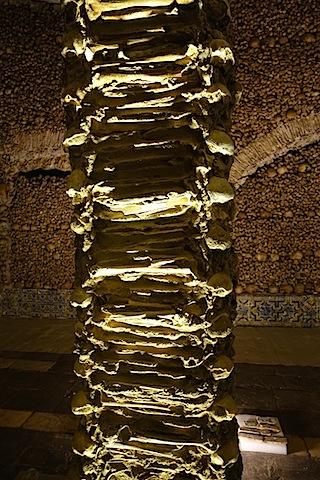 We drove on to Sintra, which was kind of a bust… it was raining torrentially, and there were so many tourists it was hard to walk down the streets! It's too bad, because both my parents and my friend Caitlin said the city was a highlight of their respective trips when they visited.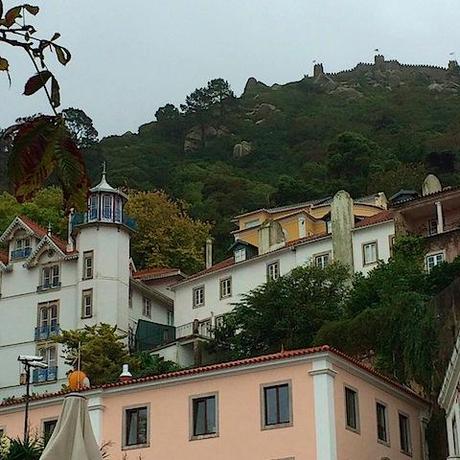 After a quick night back in Lisbon, we flew to Paris, where we had a 40-hour layover.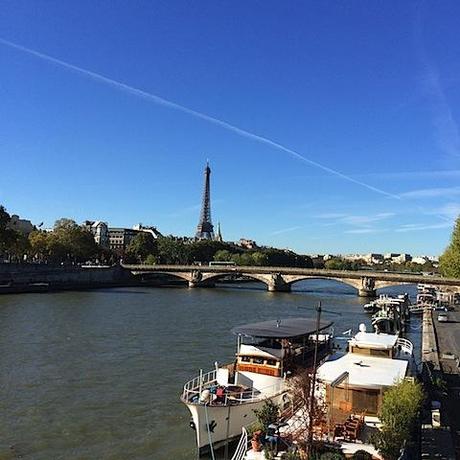 We're lucky to have family friends who let us stay in their beautiful apartment, and we had a very relaxing- and delicious!- visit. I studied in Paris in 2008, so it was fun to take Brien on a little food tour of student bites.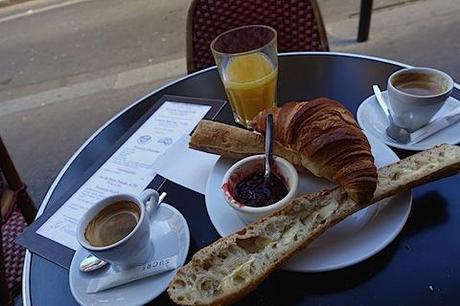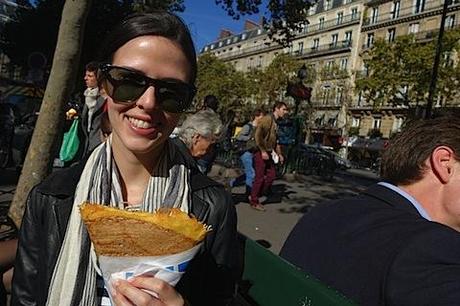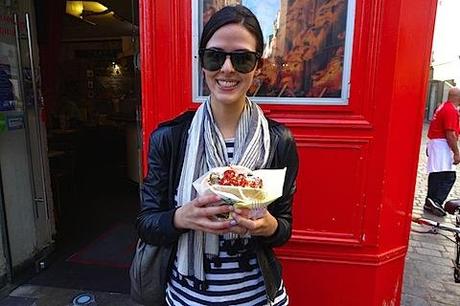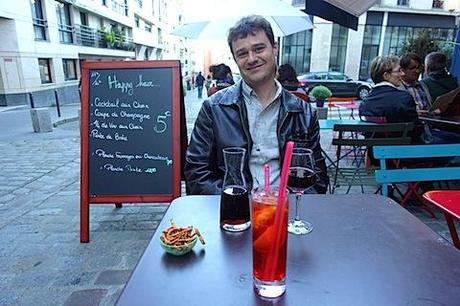 It was a perfect way to end the trip. It's hard to think of a more romantic place to honeymoon than Paris! And so nice to be in the company of old friends.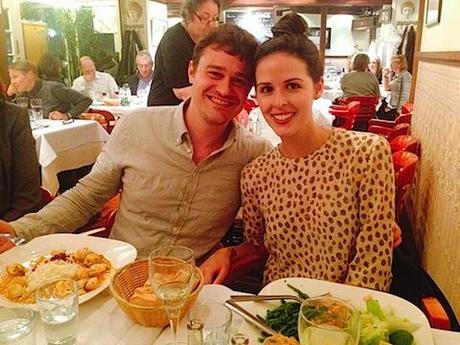 It's also hard to believe we've been back for 3 weeks already… and that we've been married for 5 weeks! We've been away for the last two weekends and had a lovely time easing back into city life. We don't have any trips on the horizon for the near future, and I, for one, am looking forward to enjoying New York in the fall. Happy November!