I can't say I know lots of people and have hundreds of friends, but everyone I know loves cheese. And to be honest I haven't heard of a person that doesn't. The same goes with homemade bread. Everyone loves homemade bread, especially when still warm. Now put the two together : cheese and home made bread in one addictive delicious irresistible bun. Did I get your attention?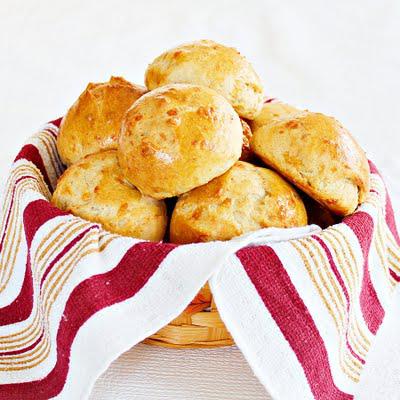 Few weeks ago while browsing thought a bread machine cookbook I often go to for inspiration I stumbled upon a cheesy bread filled with Mascarpone, Parmesan and Gorgonzola. How could I not have seen it before I was asking myself. I simply had to try it.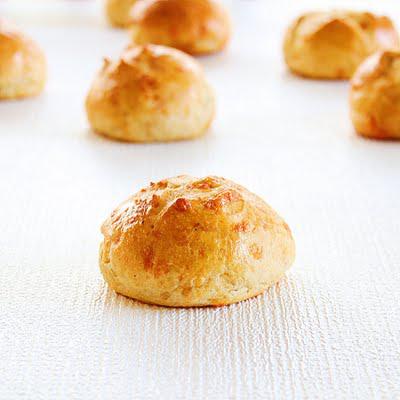 Instead of all purpose flour I  used bread and whole wheat flour. For the cheese I went with Mascarpone, Gruyere and Stilton. The recipe called for 8 oz Mascarpone, 4 oz Parmesan and 4 oz Gorgonzola. I used 8 oz Mascarpone, little over 4 oz Gruyere and almost 6 oz Stilton. You can use your choice of hard and blue cheese, just don't substitute the Mascarpone.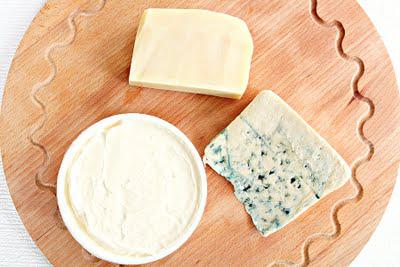 They turned out just perfect.The Mascarpone cheese makes them so soft and  fluffy and the Gruyere and Stilton cheese give these buns lots of flavor. I'm glad I used whole wheat flour instead of just regular flour, for a little more fiber and protein :)
What I'd change next time? hmm, maybe sprinkle some grated Parmesan on top just before baking.
let's get baking :) Three cheese buns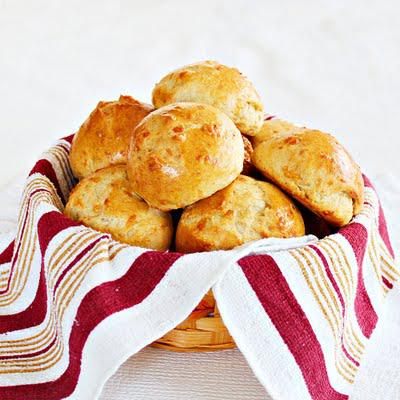 In a big bowl stir together 2 cups of bread flour, 2 cups of whole wheat flour and a pinch of salt.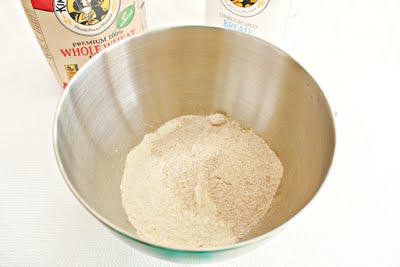 Make a well in the middle, pour 1/4 cup lukewarm water and sprinkle 1 package dry yeast (7 gr). Let the yeast dissolve. It will take couple of minutes. Meanwhile prepare your cheese. Shred the hard cheese and crumble the blue cheese.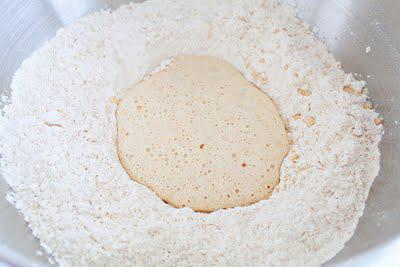 When the yeast bubbles add 1 egg and 8 oz of Mascarpone over it.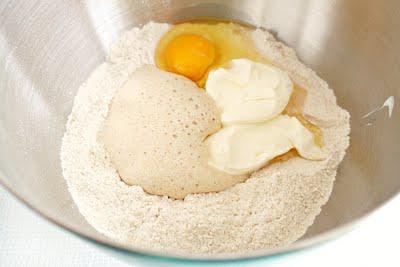 and start mixing slowly adding some lukewarm water until the dough comes together and starts clearing itself from the sides of the bowl.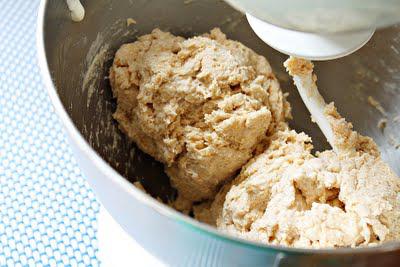 Add the crumbled and shredded cheese and mix until well incorporated.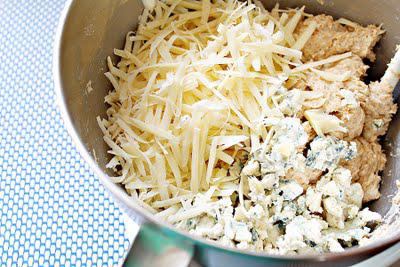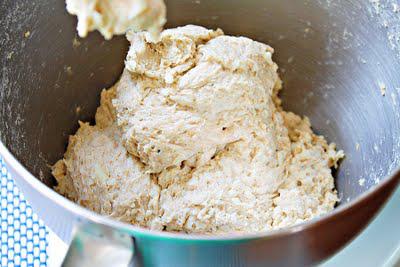 Place the dough into a oiled bowl, cover with plastic foil and let it rise until double in volume.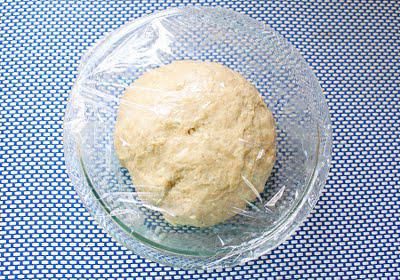 When doubled in volume, divide it into 16 small balls. Place them on baking sheets and leave them to rise again. Turn the oven on to 375 F. Brush the buns with egg wash just before baking and bake for 20-23 minutes, or just until golden brown.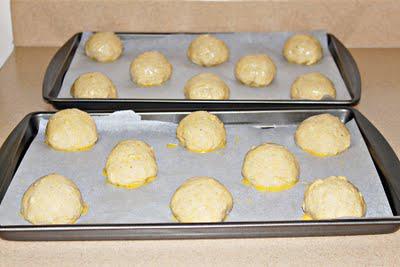 Now take half of them to the neighbors or make plans of sleeping on the treadmill. They are addictive!!