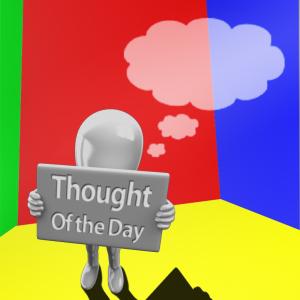 This is how it is! There's no going around it. It has been proven so many times over, by so many factions that I cannot even begin to name them. It is the truth. There's no arguing about it.
A fact: "the world is flat. It has been studied extensively and all prominent scientists have proven the theory to be correct". - Before 330BC to 17th century depending on the location and educational position
A fact: "The people during Columbus time though that the world was flat. Proven true by the most prominent scholars of the time". - Fact known by all from 1870 to circa 1940.
Still on 1945 the members of the Historical Association stated that: "The idea that educated men at the time of Columbus believed that the earth was flat, and that this belief was one of the obstacles to be overcome by Columbus before he could get his project sanctioned, remains one of the hardiest errors in teaching."
What is said is the truth depends not only of perceptions, but also of the information available. Accept that you don't necessarily know the solution to a problem even though you have encountered and solved it before – the conditions might have changed. Accept it and you will be a wiser person in the end. Don't accept  it and you can still be an average manager and do quite well in your life, if you want to.
A fact: The laws of physics have been proven wrong many times over. The current laws will most probably be proven wrong at some point in time.
A fact: The leading management practices are proven wrong so often, you cannot even remember all the best practice management practices there have been in your life time.
A fact: The marketing campaign that worked last year, might not work this year.
A fact: Never make assumptions.
A fact: The one who says: "It doesn't work, we've tried it before" is almost always wrong. As equally wrong, as the one who says "I know it will work, because it has worked before".
A fact: There are hardly ever any absolutes. Probably never.
Never make assumptions. A fact.
_____________________________________________________________________________
Did you enjoy this article? If yes, subscribe via E-mail or Facebook with just a simple click at the top-right of the page.
You can also visit us on Twitter, where in addition to the blog feed, we highlight articles and ideas that capture our attention.
Advertisement