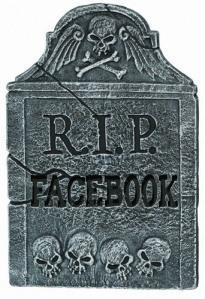 Lets get it straight. The only reason this article is written, the sole reason of its existence is, that RIP Facebook is trending in Twitter. Why on earth why? Who started it? And why, really, why? But to get most out of the trend, lets do like the tabloids do and twist the tale a bit: RIP Facebook – Social Business is here and according to latest reports, you're failing in it.
"Over the past year, GameStop, Gap, JCPenney, Nordstrom, and other retailers have opened a store on Facebook to generate sales from their Facebook Pages with millions of Likes. While they opened storefronts with plans to monetize their Facebook fans, they couldn't figure out how to do so and ended up shutting down their f-commerce attempts.
The stores' quick failure shows Facebook doesn't drive commerce and casts doubt on its value for retailers, according to Forrester Research analyst Sucharita Mulpuru. 'There was a lot of anticipation that Facebook would turn into a new destination, a store, a place where people would shop,' Mulpuru told Bloomberg. 'But it was like trying to sell stuff to people while they're hanging out with their friends at the bar.'" - Emil Protalinski 
Facebook is reported to failing in the social business, at least partly. But what the h%ll is the business place it is failing in? Even the term social business has two very different meanings.
The dictionary definition, is not what you probably have first in mind:
"Social business, as the term is commonly used, was first defined by Nobel Peace Prize laureate Prof. Muhammad Yunus and is described in his books Creating a world without poverty—Social Business and the future of capitalism and Building Social Business—The new kind of capitalism that serves humanity's most pressing needs. A number of organisations with which he is involved actively promote and incubate social businesses. These include the Yunus Centre in Bangladesh, the Grameen Creative Lab in Germany, Social Business Earth and the Yunus Social Business Centre University of Florence.
In Yunus' definition, a social business is a non-loss, non-dividend company designed to address a social objective within the highly regulated marketplace of today. It is distinct from a non-profit because the business should seek to generate a modest profit but this will be used to expand the company's reach, improve the product or service or in other ways to subsidise the social mission.
In fact a wider definition of social business is possible, including any business which has a social rather than financial objective". – Wikipedia
Yes, many of us actually think about social media business and not social business.
What is social media business then? With no appropriate video available, lets show some images which describe the topic much better than I ever could. And really, who wants to read this long articles in this social media and tweet era anyway.
If you aren't tired of infographics already, you will be after you've digested the ones below. Enjoy!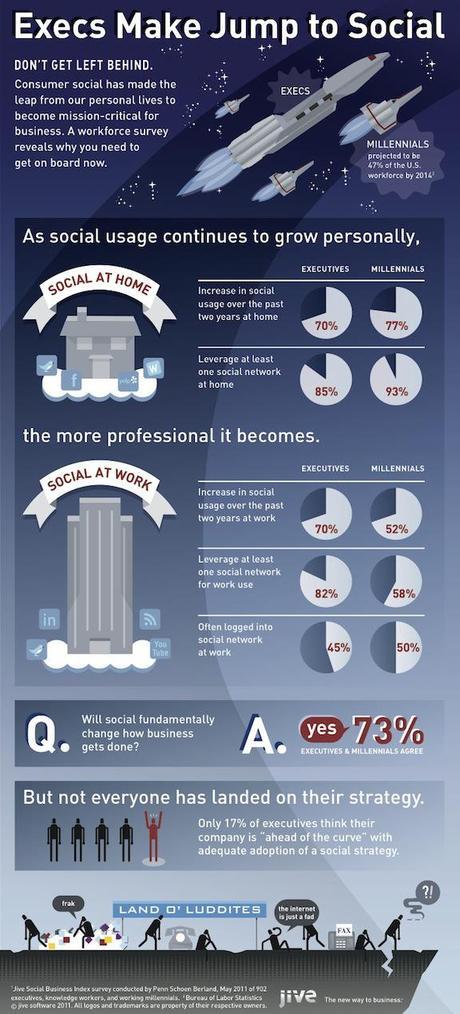 "2012 is the year of social business. Rest In Peace Facebook. Your time is over. It is OUR turn now.
We are the business. Not just the social. It doesn't matter that you're making money from ads, that's not a social business and as such you will soon die". – Anynomous fanatic at Tumblr.
_______________________________________________________________________________
RIP Facebook image by Pourton.Info.
For more informative, fun and sometimes very stupid articles, remember to subscribe. 
Advertisement