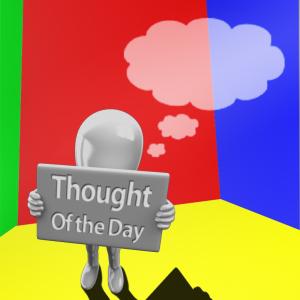 I'm foreseeing a battle of epic proportions: The battle of dogs and cats over the dominion of the advertising world.
The battle maybe new, but the war is as old as the world we live in. The echoes of this battle between the age old enemies have been heard on the ether for a while now. For those who know how to interpret the signs, this inevitable clash of two powerhouses comes as no surprise.
For a while now both sides have been making strategic moves across one of the key battle fields – Youtube – placing their troops on carefully selected positions: Cats and their brethren have amassed a considerable sized army behind them, with our search experts tell amount to over 2.025.000* videos in Youtube alone. But the dogs seem to have a slight lead in troops and in the so important battle over the hearts of people with over 2.304.00* videos in total.
Maybe this intelligence let the catside to start their attack sooner than the analysts expected. To resolve the war to their advantage with a one swift, well placed blow to the dogside. This first sneak attack on November 10th 2011 was the start of what we now know as the Catvertising movement:
Catvertising gaining huge popularity in the advertising world, the dogs could do nothing but defend to bid some time for a full blown counterattack. We could hear them bark: 'you will not win the dominion of the advertising world that easily'. They placed their first line of defense on sure ground:
But those of us who have observed the war across time and space knew that they were just playing time, and that a real counterattack was already in the plans.
On January 18th it started. The first counterattack of the dogs. The first flex of muscles of the powerhouse of Dogvertising. A wave of attacks the size we can yet but imagine:
Given the power of just this first wave with the new and surprising alliances the Dogvertising world has made, we can see the cats shaking.
They could not have expected a blow of this magnitude this fast, or could they?
We know that cats are sneaky by nature and ferocious once cornered, but we also can feel the ground tremble over the power of the dogs counterattack.
Is the last battle over the dominion of the advertising world at out hands? Is it all solved at superbowl game day? Who are you rallying for Catvertising or Dogvertising? Kittens or Puppies? Which side will win the war?
__________________________________________________________________________
*Videos by type of troops: Cats 1.460.000, Kittens 565.000, Dogs 1.570.000, Puppies 734.000
Did you enjoy this article? If yes, subscribe via E-mail or Facebook with just a simple click at the top-right of the page.
You can also visit us on Twitter, where in addition to the blog feed, we highlight articles and ideas that capture our attention.
Advertisement