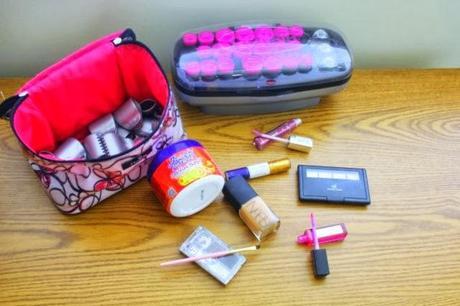 HEY! So I finished the first half of the semester last Saturday. I am so happy that it is over. It was stressful especially since my husband was gone for 3 weeks. The classes I took while very challenging was very interesting, but having so much work to do while juggling everyday task can take its toll. During that time I still did a good amount of cooking and my love for all things beauty didn't wane. Except the week of finals, my hair was bunned up and I put on minimum make-up so I can get my school work done before Sunday.
So, I decided to do favorites posts because I have so many things from beauty to food that I am just LOVING! Instead of boring my friends on Facebook, I thought I'd have more chance to interest someone in the blog world. This is the reason I blogged to find other people who can relate to my likes and I to theirs'. This blog didn't begin as a food blog it was more of a everything blog and at this point I think it's pretty much still the same way.
So let's get into it!
My first favorite is my Con Air's Hot Clips Multi-Sized Hot Rollers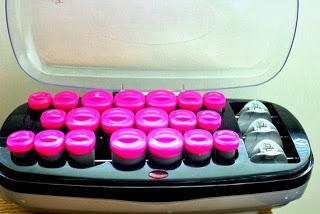 These rollers are amazing if you want va-va-voom hair whether your hair is curly or straight. I used these rollers in my daughter's hair, which is curly and it helped stretch her hair and give it loads of body. For my natural hair, I like to use it to add body to twist-out as well as stretch them a bit. I will have a pictorial of how I do this. I love the results. It's quick and beautiful!!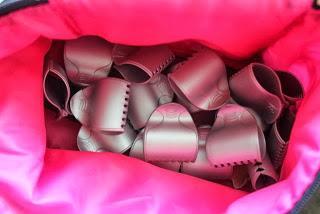 The clips and rollers heat up in seconds. The clips are the hottest so expect little to no damage with these rollers.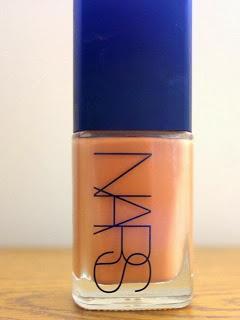 Next is my NARS Sheer Glow Foundation! I LOVE this foundation. A little goes a long way and the coverage is light to medium so redness is covered but freckles are not. It's quite buildable so if you want those freckles covered, add another layer. It will not feel heavy, just like second skin.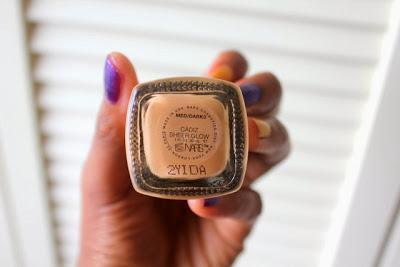 What I really love about NARS products is their wide range of color choices. In Germany in the winter it was so hard to find a good foundation. They were all too dark because I was so pale. Only foundation that worked was my Chanel and the others were either too light or too dark. I bought Barcelona by NARS and it was PERFECT. I was so happy. While I was at the counter recently I was surprised by how light I was in Germany. It was so dreary last winter (2013) so not that surprising! Only thing is the pump is not included but put a little on your hand a little really goes a long way.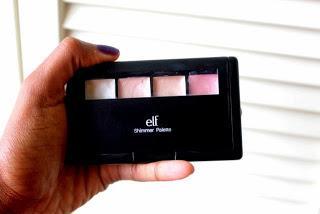 Now on to my e.l.f shimmer palette. It's inexpensive and it's great if you love the dewy, fresh look!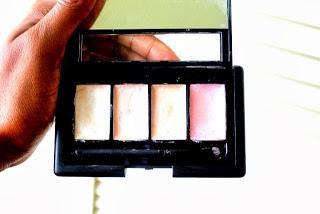 The hues are amazing, and I use them ALL (not at once)!  Apply using your fingers along the bridge of your nose, above your cheekbones, and on your cupid's bow. This will be great in the winter months when your skin tone can look more drab than fab. If you have oiler skin, you should use the powder. This is a creamier version if you cannot tell.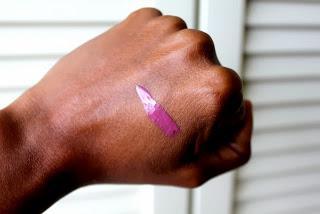 My next favorite is L'Oreal's 8hr Infallible Lip Gloss in Undeniable Mauve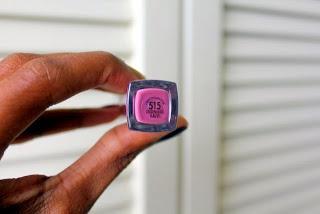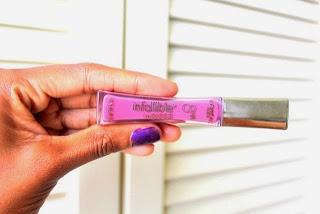 This color in my perfect is perfect for fall. It looks great on my skin tone. Does it last 8 hours? No. But the color is beautiful. It's not sticky and it goes on like silk. I am turning into a big L'oreal fan!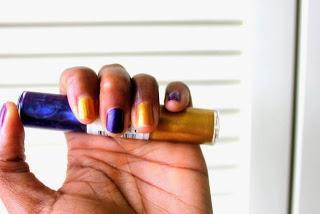 Next favorite is Revlon's Nail Art Expressionist!I love this nail polish because I love to be fun with my nails. i also paint my nails like a 5 year-old so the thin brushes help me stay in the lines a little better. I love the vibrant colors, one coat is enough. But I use two because I clean a lot. So far I have not experienced any chipping.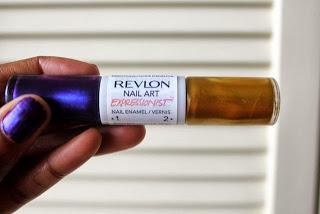 Any gaps in color is due to my impatient dry style. I can't sit for 20 minutes while my nails dry, I always have something to do! I bought these stateside and haven't seen them at the BX here in Kadena yet.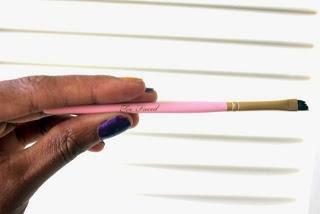 This is my angled brush from my 

Too Faced Teddy Bear Hair Professional Brush Set
I love to use this to apply shadow as a liner, my gel liners and to apply my eyebrow powder. It picks up a lot of product and is soft and flexible. 
Like the other brushes from this set, it washes easily. Which comes in handy when using gel liners. Gel liners can be hard to clean from brushes.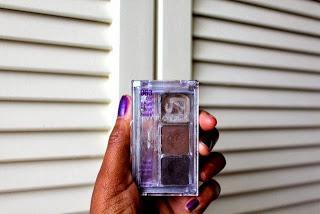 Now on to my FAVORITE! I can not remember which youtuber mentioned this life changing brow palette, but I want to thank them. I LOVE it. Actually I think it was a make-up blog. It's a dupe of Bobbi Brown eyebrow palette I believe. I love this so much. It's the Wet n Wild Ultimate Brow Kit.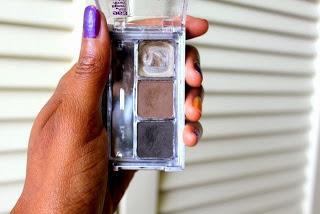 I use the top is a clear gel that sets the brows. I use the darker brown on the bottom define my outer brow and the lighter brow to define my inner brows. When I am being lazy I use one or the other for the whole brow. If you're using two colors, use your angled brush for an eyebrow brush to help blend it all! I love this kit!
OK that was my favorites this week! These favorites will not be all about beauty. It will be everything from snacks, foods, favorite household items, clothing items, and more! Thank you for reading!!!!!!!!