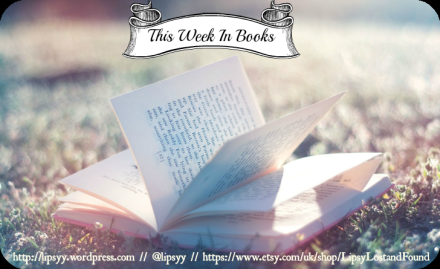 Welcome to my weekly post, where I sum-up what I've been up to in bookland the past week.
I hope you're all having a good week!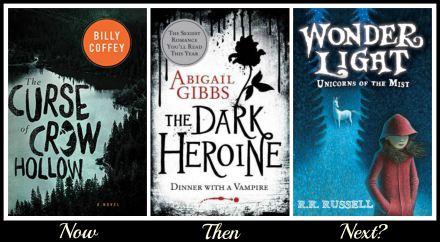 Now: The Curse of Crow Hollow ~ Billy Coffey
This has been interesting so far but I'm not loving it yet!
Then: The Dark Heroine ~ Abigail Gibbs
I loved parts of this book and hated others. My review will be up next week.
Next: ???
I finally sorted out my outstanding review requests so the next one will be Wonder Light by R.R Russell
New on the Shelf
(Linking up with Stacking the Shelves hosted by Tynga's Reviews) and Friday Finds hosted by A Daily Rhythm.
Purchased: I didn't buy any books this week.
Netgalley: I was approved for Lost Girl by R.L Stine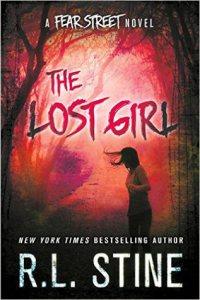 Generations of children and teens have grown up on R.L. Stine's bestselling and hugely popular horror series, Fear Street and Goosebumps. Now, the Fear Street series is back with a chilling new instalment, packed with pure nightmare fodder that will scare Stine's avid fan base of teen readers and adults.
New student Lizzy Palmer is the talk of Shadyside High. Michael and his girlfriend Pepper befriend her, but the closer they get to her, the stranger she seems… and the more attractive she is to Michael. He invites her to join him on a snowmobile race that ends in a tragic accident. Soon, Michael's friends start being murdered, and Pepper becomes convinced that Lizzy is behind the killings. But to her total shock, she and Michael are drawn into a tragic story of an unthinkable betrayal committed over 60 years ago.
Frightening and tense in the way that only this master of horror can deliver, The Lost Girl is another terrifying Fear Street novel by the king of juvenile horror. Expected publication: September 29th 2015 by St. Martin's Griffin
I'm Waiting On…
(Linking up with Breaking the Spine)
The World According to Anne ~ Jostein Gaarder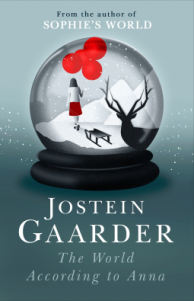 When sixteen-year-old Anna begins receiving messages from another time, her parents take her to the doctor. But he can find nothing wrong with Anna; in fact he believes there may be some truth to what she is seeing.
Anna is haunted by visions of the desolate world of 2082. She sees her great-granddaughter, Nova, in a wasteland peopled by ragged survivors, after animals and plants have died out.
The more Anna sees, the more she realises she must act to prevent the future in her visions becoming real. But can she act quickly enough?
Haunting, gripping and magical, The World According to Anna is a fable for our time. Expected Publication: 12th November 2015 by Orion
So, that's my week in books, now how about yours?
If you still do a similar WWW post (or just want to join in, leave your link/answers in the comments, OR why not tweet using #TWIB, and I'll come and visit!