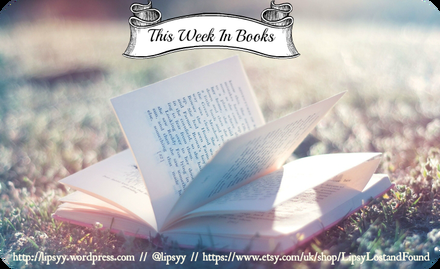 Welcome to my weekly post, where I sum-up what I've been up to in bookland the past week. 
Greetings blog friends. I can't believe the month is almost over. And what's even more surprising is that apart from the two books I'm currently reading… I have read ALL the books I intended to for Horror October. I think that's a first!
The bad news is that I haven't got much further in my current books than I had last week. I've been busy blogging and watching horror films and well, not reading. Oops. It's all good though, I am now on the home straight and determined to finish them both by Halloween. It helps that I'm actually really enjoying them both.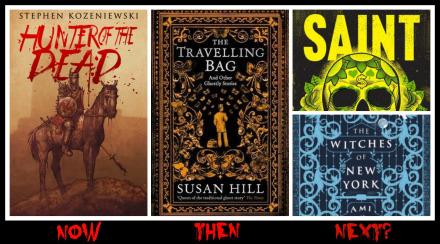 Now:  Hunter of the Dead ~ Stephen Kozeniewski // Miss Peregrine's Home for Peculiar Children ~ Ransom Riggs
Still going on these…almost there…can do it. 
Then:  The Travelling Bag and other Ghostly Stories ~ Susan Hill
I am also behind on reviews and still haven't got this one up…but expect it later today. Hopefully. 
Next: ??? 
Well, it's back to regular old ARCs I guess. I have quite a few due but either The Witches of New York by Ami McKay, or Saint Death by Marcus Sedgwick will be next.
Next week I'll be back to taking part in Waiting on Wednesday and also adding my new books to this post.
If you're joining in leave the link to your answers in the comments so everyone can take a look. Also, don't forget to vote for your favorite short horror story here!