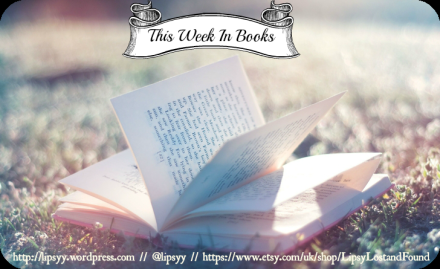 Welcome to my weekly post, where I sum-up what I've been up to in bookland the past week.
Merry Christmas week, everyone!
I'm starting to wind down the blog now to take some time off over Christmas and New Year, but I will be posting one final Festive post tomorrow and some end-of-the-year round-ups between Christmas and 2016.
I plan on taking January off, apart from this Wednesday post and maybe the odd TTT, so all that remains to say is have a great Christmas and Happy New Year to you all, and I'll be back in full swing in February!
Here's my week in books…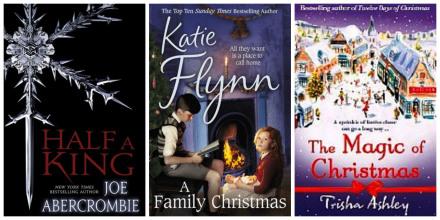 Now: Half a King ~ Joe Abercrombie // A Family Christmas ~ Katie Flynn
I've only just started these two, but enjoying both so far.
Then: The Magic of Christmas ~ Trisha Ashley
This was quite a nice comforting Christmas read, but not that exciting really.
Next: ???
It probably depends on what Santa brings me! :) :)
New on the Shelves
(Linking up with Stacking the Shelves)
I picked up a copy of Half a King from a charity shop, which I've wanted to read for ages.
I was also approved for these via Netgalley:
Bookishly Ever After ~ Isabel Bandeira
This was my Waiting on Wednesday pick last week so I'm happy I was approved for it!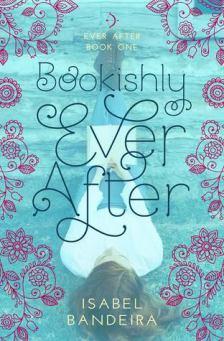 In a perfect world, sixteen-year-old Phoebe Martins' life would be a book. Preferably a YA novel with magic and a hot paranormal love interest. Unfortunately, her life probably wouldn't even qualify for a quiet contemporary. But when Phoebe finds out that Dev, the hottest guy in the clarinet section, might actually have a crush on her, she turns to her favorite books for advice. Phoebe overhauls her personality to become as awesome as her favorite heroines and win Dev's heart. But if her plan fails, can she go back to her happy world of fictional boys after falling for the real thing?
The Glass Castle ~ Trisha Priebe & Jerry B. Jenkins
I am also choosing this as my Waiting On Wednesday pick!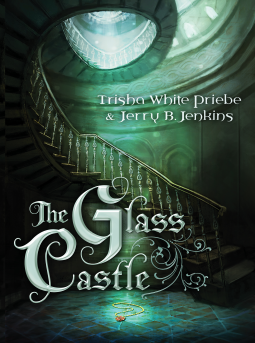 You'll love joining in the adventures of The Glass Castle, brand-new from Trisha White Priebe and Jerry Jenkins, where the setting from The Chronicles of Narnia Meets the action from Alice in Wonderland.The king is growing old and is concerned about who will replace him. His new wife wants to produce an heir to the throne. The only problem? The king's first wife gave birth to a son, and no one knows for sure what happened to him. Rumors swirl throughout the castle. The solution is simple: dispose of all orphans in the kingdom. Except, it isn't that easy. Avery and her friends won't go quietly. And what they've discovered could blow the kingdom apart.
So, that's my week in books, now how about yours?
If you still do a similar WWW post (or just want to join in, leave your link/answers in the comments, OR why not tweet using #TWIB, and I'll come and visit.