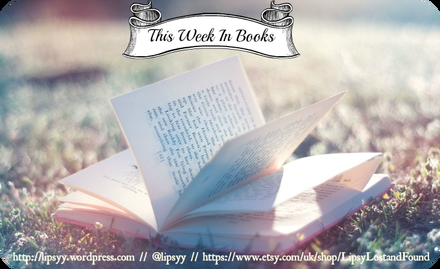 Welcome to my weekly post, where I sum-up what I've been up to in bookland the past week. 
Happy Wednesday to you all! Here's what I've been up to this week…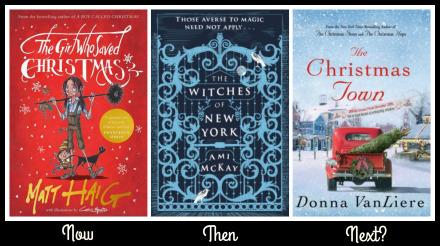 Now:  The Girl Who Saved Christmas ~ Matt Haig
I almost didn't request this because I haven't read Haig's A Boy Called Christmas yet, but I'm so glad I did, it's lots of fun and completely stands-alone from the other one. 
Then:  The Witches of New York ~ Ami McKay
This one was a struggle tbh. It was written beautifully but I just don't think I was in the mood for a subtle, slow-paced read. My review will be up later today.
Next: ??? 
Definitely The Christmas Town by Donna VanLiere. I'm very excited about this one. 
Waiting on Wednesday
(Linking up with Breaking the Spine)
There are already so many amazing-looking books on my 2017 releases wishlist. This is one of them!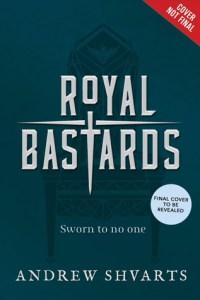 Being a bastard blows. Tilla would know. Her father, Lord Kent of the Western Province, loved her as a child, but cast her aside as soon as he had trueborn children.
At sixteen, Tilla spends her days exploring long-forgotten tunnels beneath the castle with her stablehand half brother, Jax, and her nights drinking with the servants, passing out on Jax's floor while her castle bedroom collects dust. Tilla secretly longs to sit by her father's side, resplendent in a sparkling gown, enjoying feasts with the rest of the family. Instead, she sits with the other bastards, like Miles of House Hampstedt, an awkward scholar who's been in love with Tilla since they were children.
Then, at a feast honoring the visiting princess Lyriana, the royal shocks everyone by choosing to sit at the Bastards' Table. Before she knows it, Tilla is leading the sheltered princess on a late-night escapade. Along with Jax, Miles, and fellow bastard Zell, a Zitochi warrior from the north, they stumble upon a crime they were never meant to witness.
Rebellion is brewing in the west, and a brutal coup leaves Lyriana's uncle, the Royal Archmagus, dead—with Lyriana next on the list. The group flees for their lives, relentlessly pursued by murderous mercenaries; their own parents have put a price on their heads to prevent the king and his powerful Royal Mages from discovering their treachery.
The bastards band together, realizing they alone have the power to prevent a civil war that will tear their kingdom apart—if they can warn the king in time. And if they can survive the journey …
Expected publication: June 6th 2017 by Disney Hyperion
New on the Shelves
(Linking up with Stacking the Shelves)
Bought: I picked this up in the pound shop of all places. I plan on reading it and then passing it on to my Nan.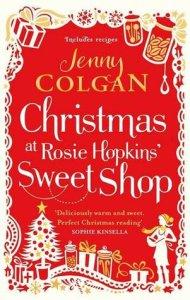 Rosie Hopkins is looking forward to Christmas in the little Derbyshire village of Lipton, buried under a thick blanket of snow. Her sweetshop is festooned with striped candy canes, large tempting piles of Turkish Delight, crinkling selection boxes and happy, sticky children. She's going to be spending it with her boyfriend, Stephen, and her family, flying in from Australia. She can't wait.
But when a tragedy strikes at the heart of their little community, all of Rosie's plans for the future seem to be blown apart. Can she build a life in Lipton? And is what's best for the sweetshop also what's best for Rosie?
Treat yourself and your sweet-toothed friends to Jenny Colgan's heart-warming new novel. The irresistibly delicious recipes are guaranteed to get you into the festive spirit and will warm up your Christmas celebrations.
Borrowed: My friend Dora lent me this. It's another one of Poppy Z. Brite's that I've wanted to read for years.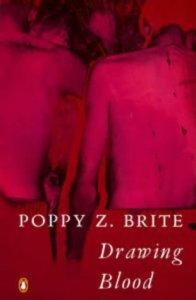 No one could understand the force that rocked cartoonist Robert McGee's mind, allowing him to slaughter his wife and three-year-old son before hanging himself. Only five-year-old Trevor survived – silent witness to the bloodbath that destroyed his family.
Twenty years later, the same malignant love brought Trevor McGee back to Missing Mile. But this time he wasn't alone. Hiding from justice with fugitive computer hacker Zach Bosch, Trev opened the door to Birdland. Ready to face the demons. Ready to risk his life again…
So that's my week in books, now why don't you tell me about yours!?
Leave your answers or the link to your post in the comments and I'll take a look🙂