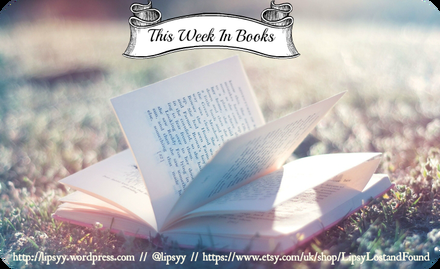 Welcome to This Week in Books, where we share what we've been up to in bookland this week and look ahead to next. 
I'm afraid my answers are pretty much the same as last week as I've just not been feeling it. Hope you're all having a better week!  Here's what I'm still reading…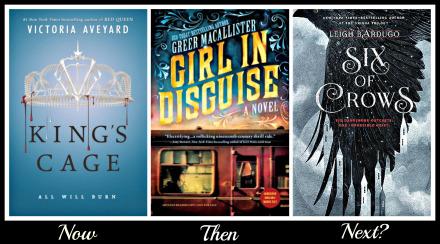 Now: King's Cage ~ Victoria Aveyard // The Time Machine ~ H.G Wells
I've been choosing TV over reading lately for some reason , but I have at least got about a third of the way through King's Cage. It's OK, but it hasn't managed to pull me out of my slump yet. I'm also stiiiiiiiiiiill going on The Time Machine at lunch-times.
Then:  The Invisible Hand ~ James Hartley // Girl in Disguise ~ Greer Macallister
I haven't finished anything new so here is my response from last week: I really enjoyed both of these. I've just finished The Invisible Hand which is part of a new series with each book based on a different Shakespeare play. I think it's a great way to get kids and young adults interested in Shakespeare. My review will be up soon. Girl in Disguise was a fun book about the first female Pinkerton detective. My review went up yesterday.
Next: ??? 
Still something from my physical TBR shelf again. Six of Crows and The Chemist are at the top of my pile or I might go for something completely different like Misery by Stephen King.
New on the Shelves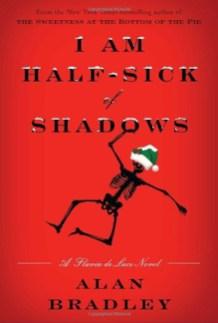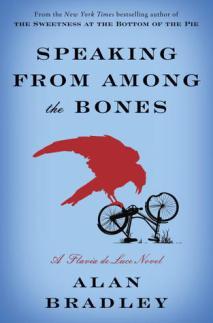 I bought these two Alan Bradley books from a charity shop at the weekend but that's it!
I'm Waiting On…
Nothing has caught my eye yet this so I'll lazily stick with last week's answer…soz!
The Loneliest Girl in the Universe by Lauren James
Because, the cover is so stunning, and it sounds great too. A bit similar to The Space Between Us perhaps, but I only saw the movie!? There's quite a wait til September though…boo!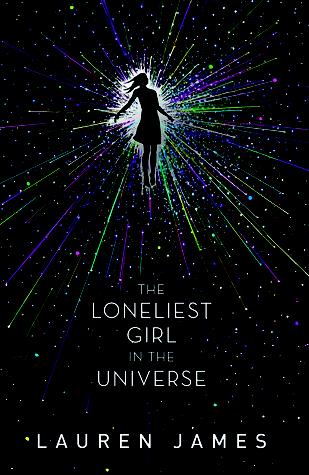 Can you fall in love with someone you've never met, never even spoken to – someone who is light years away?
Romy Silvers is the only surviving crew-member of a spaceship traveling to a new planet, on a mission to establish a second home for humanity amongst the stars. Alone in space, she is the loneliest girl in the universe until she hears about a new ship which has launched from Earth – with a single passenger on board. A boy called J.
Their only communication with each other is via email – and due to the distance between them, their messages take months to transmit across space. And yet Romy finds herself falling in love.
But what does Romy really know about J? And what do the mysterious messages which have started arriving from Earth really mean?
Sometimes, there's something worse than being alone . .
Expected Publication: September 7th 2017 by Walker Books
So that's my week in books, now why don't you tell me about yours!?
Leave your answers or the link to your post in the comments and I'll take a look 🙂
Advertisements