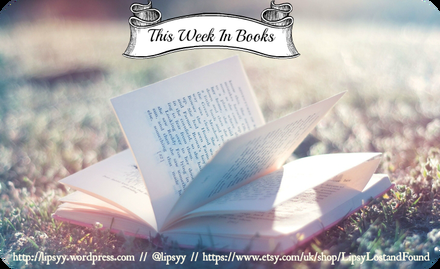 Welcome to my weekly post, where I sum-up what I've been up to in bookland the past week. 
Greetings blog friends. It's been another busy old week in the land of Horror October; Here's what I've been reading…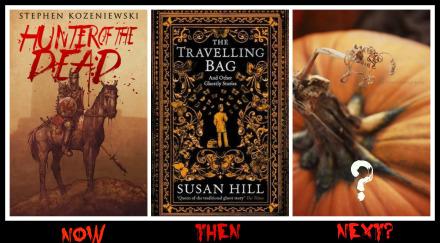 Now:  Hunter of the Dead ~ Stephen Kozeniewski // Miss Peregrine's Home for Peculiar Children ~ Ransom Riggs
Hunter of the Dead has started off well, I love Kozeniewski's comedy-horror b-movie style writing. I also picked up Miss Peregrine as my lunch-time/bus read. I'm struggling to get into it to be honest. 
Then:  The Travelling Bag and other Ghostly Stories ~ Susan Hill
I enjoyed this collection. Review will be up soon. 
Next: ??? 
You know, I don't even know what I have left on my Horror October list…must check….
OK, short but sweet week. I'm not taking part in Waiting on Wednesday during October because… well, there's enough going on around here!
If you're joining in leave the link to your answers in the comments so everyone can take a look🙂
UP NEXT ON HORROR OCTOBER: The 2nd entry in the Flash Fiction Battle. Read entry #1 here.