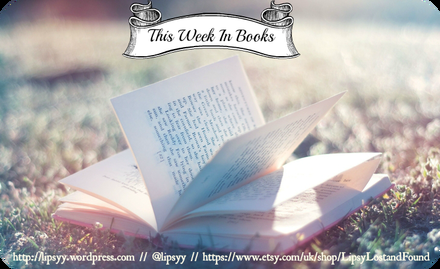 Welcome to This Week in Books, where we share what we've been up to in bookland this week and look ahead to next. 
Hi, Strangers! I didn't mean to take a fortnight off from the blog but it kind of just happened. Life, eh!? The good news is that I finally kicked that reading slump in the balls. Yeehah!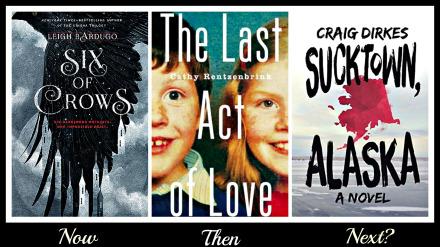 Now: Six of Crows ~ Leigh Bardugo // The Time Machine ~ H.G Wells
I've literally only read the first page of Six of Crows so nothing to report yet. I think might have to just give up on my  lunch-time attempts at The Time Machine…haven't managed to pick it up for weeks.
Then: The Last Act of Love ~ Cathy Rentzenbrink // The Wingsnatchers ~ Sarah Jean Horwitz
I finished The Last Act of Love last night. It is an emotional memoir about living with loss and grief – I couldn't put it down. I finished The Wingsnatchers since my last post too. It was a lot of fun. I'll get my review up ASAP.
Next: ???
Up next will be an ARC I'm quite excited about, Sucktown, Alaska by Craig Dirkes. It's out at the beginning of May so I need to get a shifty on.
New on the Shelves
 Bought:
The Inexplicable Logic of My Life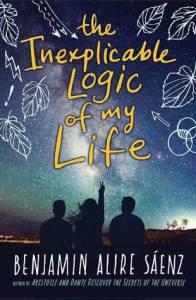 The first day of senior year:
Everything is about to change. Until this moment, Sal has always been certain of his place with his adoptive gay father and their loving Mexican-American family. But now his own history unexpectedly haunts him, and life-altering events force him and his best friend, Samantha, to confront issues of faith, loss, and grief.
Suddenly Sal is throwing punches, questioning everything, and discovering that he no longer knows who he really is—but if Sal's not who he thought he was, who is he?
I'm Waiting On…
Bad Romance by Heather Demotrios
Because… the cover caught my eye and it sounds like an intense read.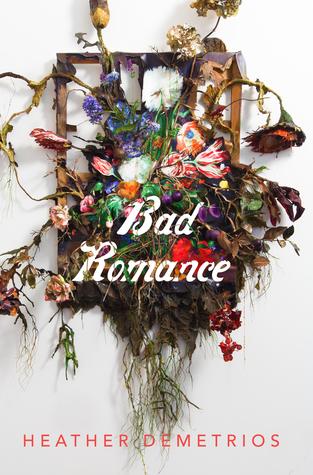 Grace wants out. Out of her house, where her stepfather wields fear like a weapon and her mother makes her scrub imaginary dirt off the floors. Out of her California town, too small to contain her big city dreams. Out of her life, and into the role of Parisian artist, New York director—anything but scared and alone.
Enter Gavin: charming, talented, adored. Controlling. Dangerous. When Grace and Gavin fall in love, Grace is sure it's too good to be true. She has no idea their relationship will become a prison she's unable to escape.
Deeply affecting and unflinchingly honest, this is a story about spiraling into darkness—and emerging into the light again.
Expected Publication:  June 13th 2017 by Henry Holt and Co.
So that's my week in books, now why don't you tell me about yours!?
Advertisements