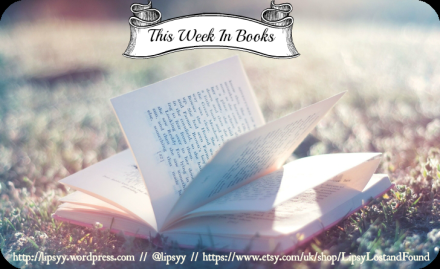 Welcome to my new Wednesday post, where I sum-up what I've been up to in bookland the past week.
Now: Aristotle and Date Discover the Secrets of the Universe ~ Ben Alire Sáenz
I knew I would love this book! It's going to be one of those reviews where I just want to quote from it all the time – it's written beautifully.
Then: The Frenchman ~ Lesley Young
I was pleasantly surprised by this quick, steamy read. My review went up on monday. View it here. I also finished The Martian by Andy Weir, which I liked but didn't love.
Next: ???
I have quite a few ARCs from Netgalley to start, plus Heir of Fire which I still haven't read. And Rebel Belle which finally arrived!
New on the Shelf
(Linking up with Stacking the Shelves hosted by Tynga's Reviews)
Purchased: I finally got round to buying Rebel Belle by which arrived at the weekend.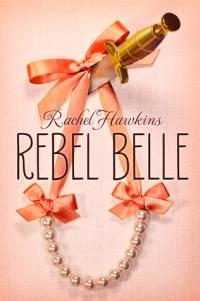 Harper Price, peerless Southern belle, was born ready for a Homecoming tiara. But after a strange run-in at the dance imbues her with incredible abilities, Harper's destiny takes a turn for the seriously weird. She becomes a Paladin, one of an ancient line of guardians with agility, super strength and lethal fighting instincts.
Just when life can't get any more disastrously crazy, Harper finds out who she's charged to protect: David Stark, school reporter, subject of a mysterious prophecy and possibly Harper's least favorite person. But things get complicated when Harper starts falling for him—and discovers that David's own fate could very well be to destroy Earth.
Netgalley: I was approved for Ice Kissed by Amanda Hocking, so now I need to read the first book Frost Fire, which I've been meaning to read for ages. Loving the covers! Ice Kissed is released May 5th.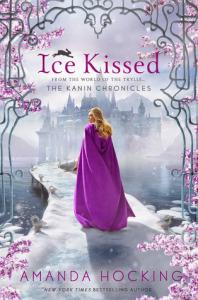 Bryn Aven has always longed to be a part of the Kanin world.

Though she has no social status because she's a half-breed, she refuses to give up on her dream of serving the kingdom she loves. It's a dream that brings her to a whole new realm . . . the glittering palace of the Skojare.

The Skojare people need protection from the same brutal rival who's been threatening the Kanin, and, being half Skojare herself, it's a chance for Bryn to learn more about her heritage. Her boss Ridley Dresden is overseeing her mission and wants to help. He's always been her most trusted friend—but as their undeniable attraction heats up, he becomes a distraction she can't afford.
Brynn is about to discover that the Skojare world is full of secrets, and as she's drawn in deeper and deeper, she doesn't know who to trust. As she gets closer to Ridley, she realizes she may not even be able to trust her own heart.
Borrowed: I didn't borrow any books this week. I still have two or three of my friend Dora's which I haven't got round to reading yet.
I'm Waiting on…
(Linking up with Breaking the Spine)
Hold Me Closer: The Tiny Cooper Story ~ David Levithan
I loved Will Grayson so much, and Tiny was my favorite character. Can NOT wait for this one!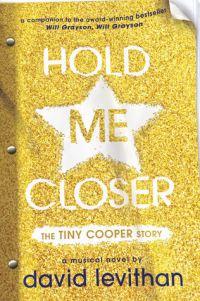 It's Tiny Cooper's turn in the spotlight in this companion novel to New York Times bestseller Will Grayson, Will Grayson.
Jazz hands at the ready! Tiny Cooper ("the world's largest person who is also really, really gay") stole readers' hearts when he was introduced to the world in the New York Times bestselling book Will Grayson, Will Grayson, co-authored by John Green and David Levithan. Now Tiny finally gets to tell his story—from his fabulous birth and childhood to his quest for true love and his infamous parade of ex-boyfriends—the way he always intended: as a musical! Filled with honesty, humor, and "big, lively, belty" musical numbers, the novel is told through the full script of the musical first introduced in Will Grayson, Will Grayson.
Expected publication: March 17th 2015
So, that's my week in books, now how about yours?
If you still do a similar WWW post (or just want to join in, leave your link/answers in the comments, OR why not tweet using #ThisWeekInBooks, and I'll come and visit!