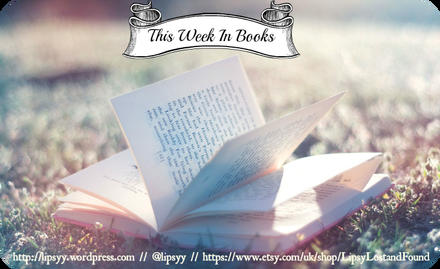 Welcome to This Week in Books, where we share what we've been up to in bookland this week and look ahead to next. 
Happy Wednesday, everyone! I'm very happy this week because it's Eurovision week. If you don't know what that means I'm sad for you, LOL! Bring on Saturday.
Anyway, this is what my week has looked like: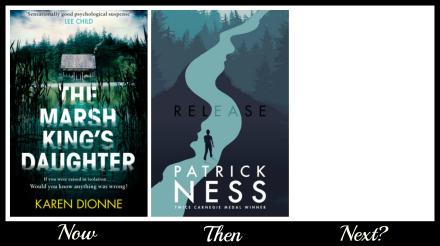 Now: The Marsh King's Daughter  ~ Karen Dionne // The Time Machine ~ H.G Wells
I haven't got stuck into this yet, but I have a good feeling about it. And I'm almost, finally, done with The Time Machine which I've been trying to read at lunch times.
Then:  Release ~ Patrick Ness
I think because I went to the book launch and listened to Patrick speak so passionately about his book that I had very high expectations and so I was a little disappointed by Release – but only a little. It was a beautiful book, I just got slapped by the hype-monster. Gah! My review will be up soon.
Next: ???
I'm really not sure this time. I'm going to let my mood decide at the time.
New on the Shelves
I didn't buy any, or request any books this week. Go me!
I'm Waiting On…
Fear by Dirk Kurbjuweit
Because…I just saw this on Netgalley and thought it sounded intriguing. I hope I get approved!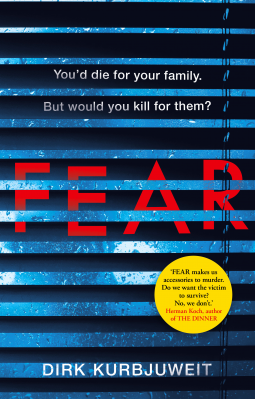 YOU'D DIE FOR YOUR FAMILY.
BUT WOULD YOU KILL FOR THEM?
***
Family is everything.
So what if yours was being terrorised by a neighbor – a man who doesn't listen to reason, whose actions become more erratic and sinister with each passing day? And those you thought would help – the police, your lawyer – can't help you.
You become afraid to leave your family at home alone. But there's nothing more you can do to protect them.
Is there?
Expected Publication: Jan 25th 2017 by Orion
So that's been my week in books, now why don't you tell me about yours!?
Advertisements