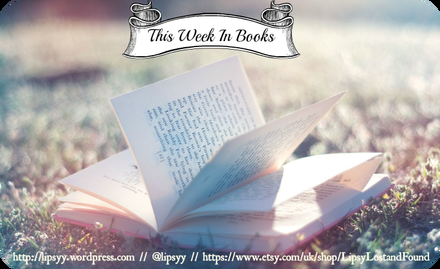 Welcome to This Week in Books, where we share what we've been up to in bookland this week and look ahead to next. 
Bit later than I usually post but I made it!  Here's what my week has looked like: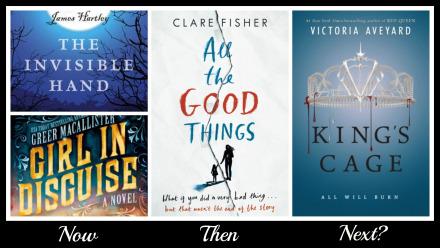 Now: The Invisible Hand ~ James Hartley // Girl in Disguise ~ Greer Macallister // The Time Machine ~ H.G Wells
I've only just started The Invisible Hand but it's been a good first impression. I'm just over half-way through Girl in Disguise with is released on the 21st of this month. I'm really enjoying it. I'm also stiiiiiiiiiiill going on The Time Machine at lunch-times.
Then:   All the Good Things ~ Clare Sita Fisher // The Mercy of the Tide ~ Keith Rosson
I really enjoyed All the Good Things which is an emotional read about one woman's road to prison and coming to terms with what she did. I'll be reviewing it soon. It's not out until June. I unfortunately had to DNF Mercy of the Tide. It was really intriguing, and didn't start off badly, but I just really wasn't in the mood for it for some reason.
Next: ??? 
Definitely something from my physical TBR shelf. Maybe Six of Crows, The Chemist, or King's Cage depending on what mood i'm in after my current reads.
New on the Shelves
From Netgalley: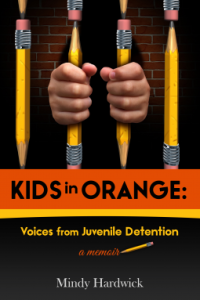 The gang leader doesn't like poetry, but will a detention center workshop show her how to express love for her newborn daughter?  A teen boy dies of a drug overdose. Will his final poem speak what he cannot say?  
In the middle of a career change from teacher to writer, Mindy Hardwick volunteered to facilitate a weekly poetry workshop at a juvenile detention center. By helping the teens write poetry about their lives, Mindy discovered strength and courage to grieve the loss of her father, find forgiveness and release the past.    
Published 23rd Feb by Eagle Bay Press
I'm Waiting on…
I've already been approved for this which I'm delighted about. Love the idea of The Little Mermaid in graphic novel form.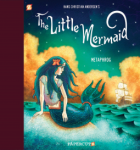 The Little Mermaid is Hans Christian Andersen's most celebrated tale and is beautifully adapted here as a graphic novel by the Eisner award nominated duo Metaphrog (Sandra Marrs and John Chalmers), winners of the Sunday Herald Scottish Culture Awards Best Visual Artist 2016, and authors of the acclaimed The Red Shoes and Other Tales.
The Little Mermaid lives deep under the ocean and longs to see the world above. When at last she is allowed to rise to the surface at age fifteen, she falls in love with a young prince. In order to become a human and to be with him, she makes a dangerous pact with the Sea Witch.
Expected Publication: 4th April by Papercutz
So that's my week in books, now why don't you tell me about yours!?
Leave your answers or the link to your post in the comments and I'll take a look 🙂
Advertisements