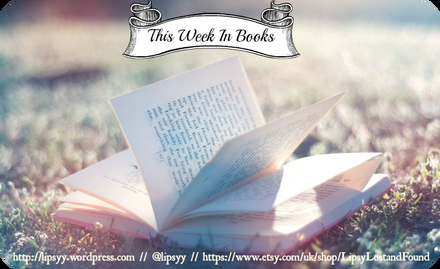 Welcome to This Week in Books, where we share what we've been up to in bookland this week and look ahead to next. 
Happy Wednesday you guys. I'm afraid my now, then and next answers are still the same but I feel like my reading slump is finally dissipating so hopefully I'll be back to normal next week. New book haul and WoW below though, so keep on reading… 😉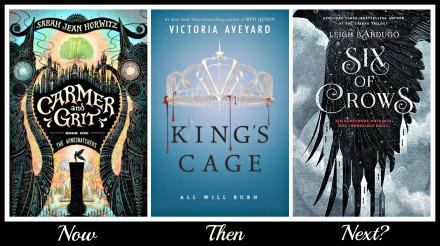 Now: The Wingsnatchers ~ Sarah Jean Horwitz // The Time Machine ~ H.G Wells
I'm almost done with The Wingsnatchers. It's a really cute Steampunk Junior Fiction (Middle Grade) read. And yes, I'm stiiiiiiiiiiill going on The Time Machine at lunch-times.
Then: King's Cage ~ Victoria Aveyard 
This was the last book I finished. I posted a very short review in my reading round-up here.
Next: ???
I keep saying I'll read Six of Crows and then don't, but I am determined to this time. Promise. (Double promise!)
New on the Shelves
 Bought on Kindle:
Shtum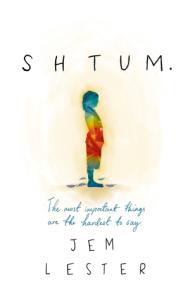 Powerful, darkly funny and heart-breaking, Shtum is a story about fathers and sons, autism, and dysfunctional relationships.
Ben Jewell has hit breaking point. His ten-year-old son Jonah has severe autism and Ben and his wife, Emma, are struggling to cope.
When Ben and Emma fake a separation – a strategic decision to further Jonah's case in an upcoming tribunal – Ben and Jonah move in with Georg, Ben's elderly father. In a small house in North London, three generations of men – one who can't talk; two who won't – are thrown together.
Evil Librarian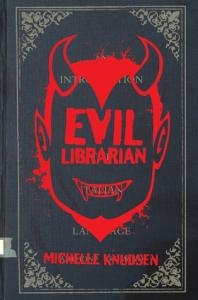 #EvilLibrarian He's young. He's hot. He's also evil. He's . . . the librarian.
When Cynthia Rothschild's best friend, Annie, falls head over heels for the new high-school librarian, Cyn can totally see why. He's really young and super cute and thinks Annie would make an excellent library monitor.
But after meeting Mr. Gabriel, Cyn realizes something isn't quite right. Maybe it's the creepy look in the librarian's eyes, or the weird feeling Cyn gets whenever she's around him.
Before long Cyn realizes that Mr. Gabriel is, in fact . . . a demon. Now, in addition to saving the school musical from technical disaster and trying not to make a fool of herself with her own hopeless crush, Cyn has to save her best friend from the clutches of the evil librarian, who also seems to be slowly sucking the life force out of the entire student body!
From best-selling author Michelle Knudsen, here is the perfect novel for teens who like their horror served up with a bit of romance, plenty of humor, and some pretty hot guys (of both the good and evil variety). 
I'm Waiting On…
The Gentleman's Guide to Vice and Virtue by Mackenzi Lee
Because… EVERYTHING!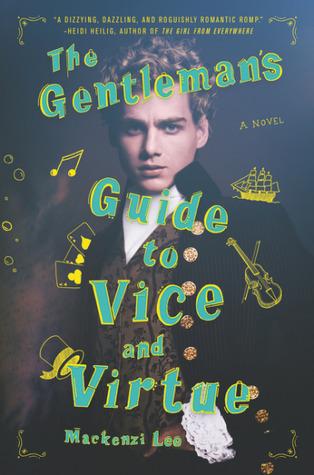 An unforgettable tale of two friends on their Grand Tour of 18th-century Europe who stumble upon a magical artifact that leads them from Paris to Venice in a dangerous manhunt, fighting pirates, highwaymen, and their feelings for each other along the way.

Henry "Monty" Montague was born and bred to be a gentleman, but he was never one to be tamed. The finest boarding schools in England and the constant disapproval of his father haven't been able to curb any of his roguish passions—not for gambling halls, late nights spent with a bottle of spirits, or waking up in the arms of women or men.

But as Monty embarks on his grand tour of Europe, his quest for a life filled with pleasure and vice is in danger of coming to an end. Not only does his father expect him to take over the family's estate upon his return, but Monty is also nursing an impossible crush on his best friend and traveling companion, Percy.

Still it isn't in Monty's nature to give up. Even with his younger sister, Felicity, in tow, he vows to make this yearlong escapade one last hedonistic hurrah and flirt with Percy from Paris to Rome. But when one of Monty's reckless decisions turns their trip abroad into a harrowing manhunt that spans across Europe, it calls into question everything he knows, including his relationship with the boy he adores.

Witty, romantic, and intriguing at every turn, The Gentleman's Guide to Vice and Virtue is a sumptuous romp that explores the undeniably fine lines between friendship and love.
Expected Publication:  June 27th 2017 by Katherine Tegen Books
So that's my week in books, now why don't you tell me about yours!?
Advertisements