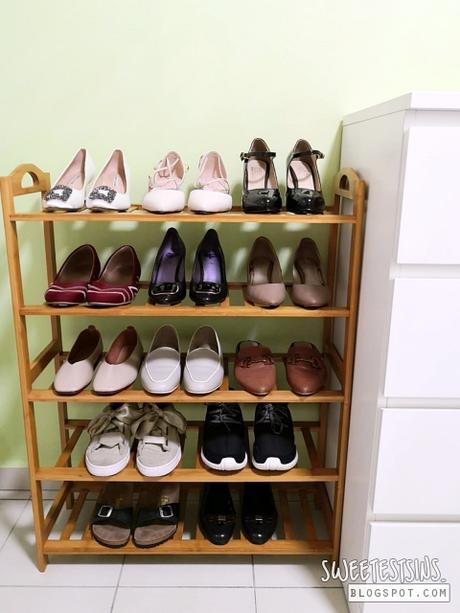 We have been decluttering my home lately to welcome the arrival of our baby. With the baby necessities such as swaddle, clothes, mittens, socks, milk bottles, baby carrier, wash cloth, cotton balls, baby detergent etc that already took up 2 shelves in our room, we would appreciate any ideas to make space for the bigger items such as the baby cot, infant rocker, baby bath tub, diaper changing station before they get delivered!
As you can see from the image above, even after throwing out a few pairs of shoes, I still have 13 pairs of them!
Before I was introduced to 
Ador drop front shoe box
, I basically had my shoes on a traditional shoe rack.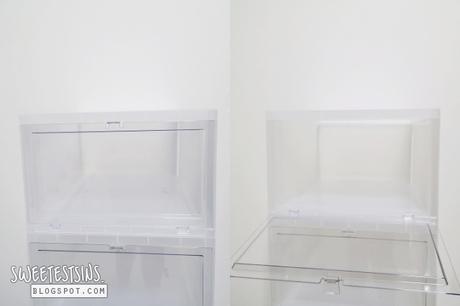 I was excited to find out how 
Ador drop front shoe box
 could help in space-saving so I tried to fit 1 pair into each shoe box.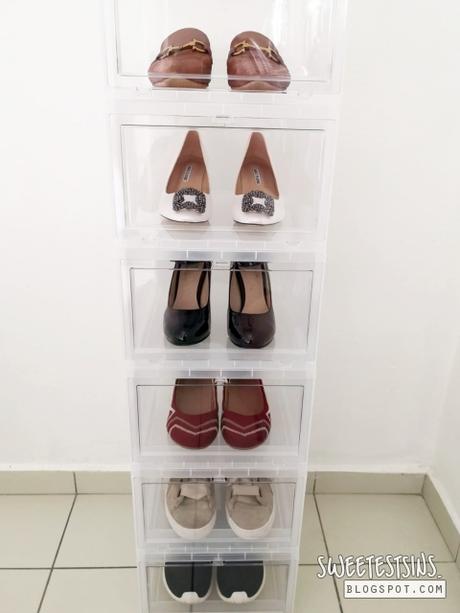 As you can tell, these shoe boxes are very spacious and there's still space even after I put in my sneakers!
Thus, I tried to fit in 2 pairs of shoes into each shoe box and it worked still!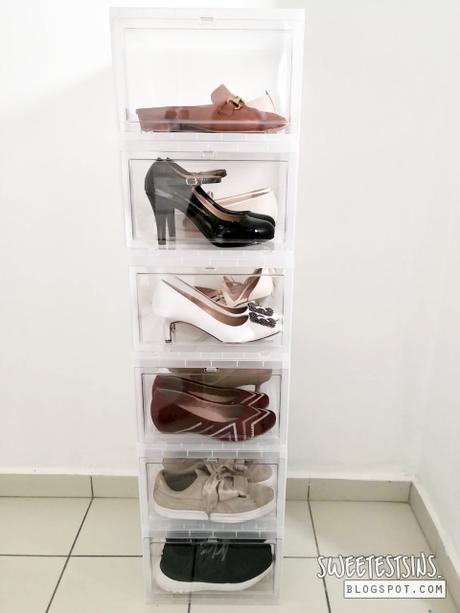 Here's a close-up of each shoe box after placing 2 pairs of shoes in it. Its still quite roomy and doesn't cause the shoes to be smashed up against each other.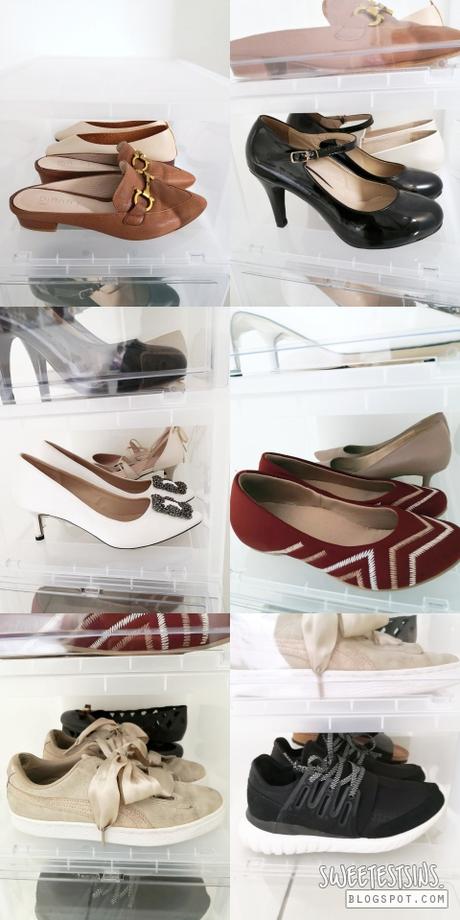 Here's how the shoe boxes look like when they have 1 pair of shoes versus 2 pair of shoes in each shoe box.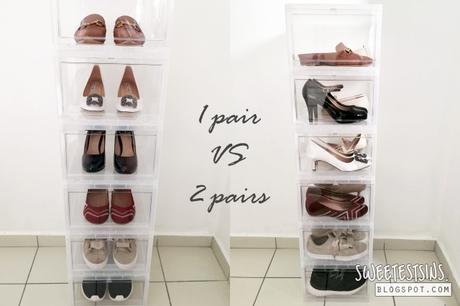 Moved them to where the shoe rack used to be and look how much space it saved!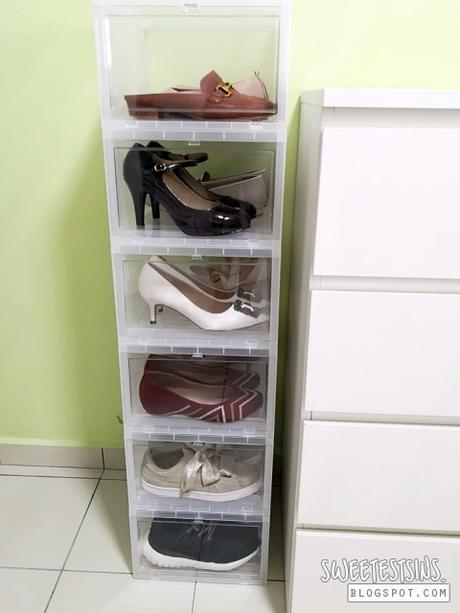 In case you forgot how much space my shoe rack took up previously, here's a side by side comparison.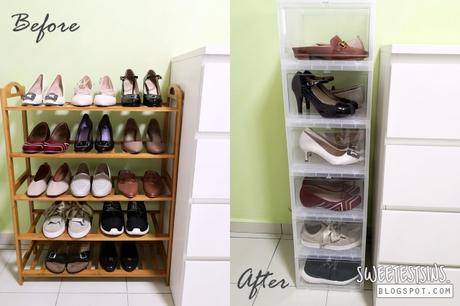 I think it looks so much neater now, no? Plus, I love the fact that the shoe box is see through so I can pick out the pair that I want to match my outfit with easily. 
If you're sold and want to lay your hands on Ador Drop Front Shoe Box, you will be pleased to know that they are having a promotion now. Get yours today! 
Price:

Ador Drop Front Shoe Box
1 Ador Shoe Box – S$ 13.50

6 Ador Shoe Boxes onwards – S$ 11.00

24 Ador Shoe Boxes onwards – S$ 10.00

96 Ador Shoe Boxes onwards – S$ 9.50

Mason Home Decor
mason.com.sg
facebook.com/masonshomedecorSG
--------------------
CONNECT WITH
--------------------
SWEETESTSINS