The other day, a friend of mine told me he's been reading my blog even though most of the posts don't apply to him. Later that day it dawned on me that I should pay a little more attention to the world of men's fashion. I personally get most of my inspiration from men's clothing due to the classic cuts and amazing details in design. Here is an ideal outfit for perhaps a more formal outing.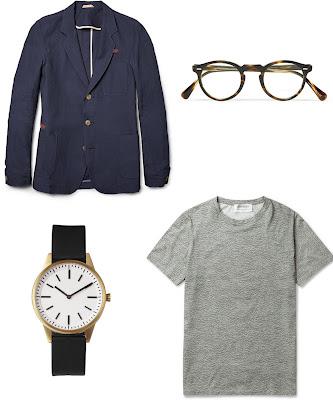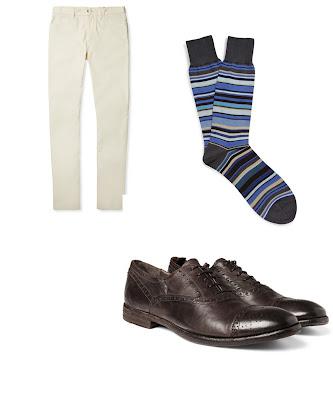 Olver Spencer Blazer, Oliver Peoples Opticals, Uniform Wars Watch, YSL Tee, Loro Piana Trousers, Paul Smith Socks, Alexander McQueen Oxford Brogues
See what I mean about the detail. Alexander McQueen's oxfords say it all.
Below is a more casual but cool outfit for a more hipster inspired look.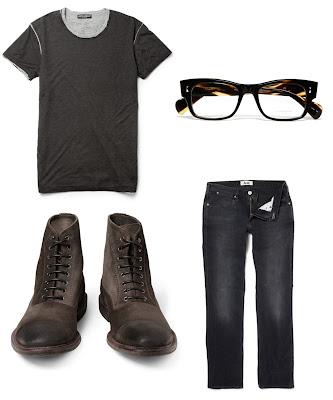 Dolce & Gabbana Tee, Oliver Peoples Opticals, Alexander Mcqueen Boots, Acne Jeans


There it is guys.