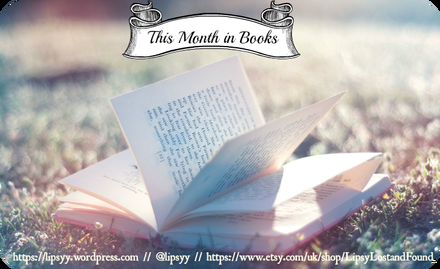 March has been a weird month. I spent most of it in a reading slump and watched a lot of TV instead. Bad Book Blogger! IRL I went home for a weekend to surprise my mom for Mother's Day which made her happy, won tickets to a 20th anniversary of Buffy the Vampire Slayer party sponsored by the Syfy channel and Fandom which made me very happy (I was in heaven), and took a few days off work which was nice.
March 2017 Stats
Total Posts: 14 (+ 3 from previous month)
Books Read: 4 (-1)
All the Good Things ~ Clare Fisher
Girl in Disguise ~ Greer Macallister
The Invisible Hand ~ James Hartley
King's Cage ~ Victoria Aveyard
 
The Breakdown:
Genres: YA (2/4); Crime/Thriller (2/4); Fantasy (2/4)
Formats/Sources: Advance Copy (2/4); Digital (1/4); Hardback (0/4); Paperback (3/4) / Owned (1/4); Borrowed (0/4); For Review/proofs (3/4)
Most Surprising: All the Good Things
Most Disappointing: King's Cage
Most Exciting: Girl in Disguise
Most Swoon-worthy:  Hmm…King's Cage I guess…
Most Beautifully Written: All the Good Things
Reviews
Wintersong by S. Jae-Jones, 4/5
Reading Round-Up: February
The Rest of us Just Live Here by Patrick Ness, 5/5 
Girl in Disguise by Greer Macallister, 4/5 
The Invisible Hand by James Hartley, 4/5
Most Viewed Posts
This Week in Books 22.03.17
This Week in Books 15.03.17
Lazy Saturday Review: The Rest of us Just Live Here by Patrick Ness
Promos, Guest Posts and other Highlights
Adventures in book hunting #1
TBR Update
Coming Up!
Awards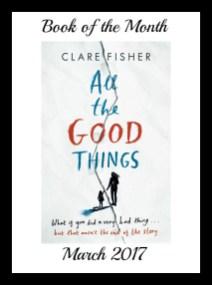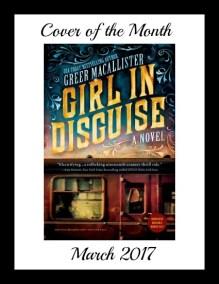 TBR Shelf Update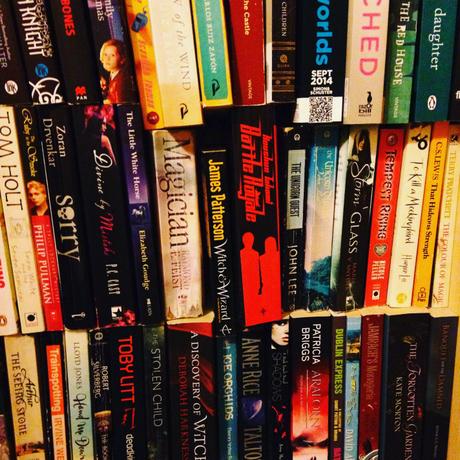 Earlier this year I decided I HAD to do something about my physical TBR shelves. Each month I'll be doing a quick update to see how I've done. See my original post here, and my updated TBR list here. 
Previous TBR Count: 85
Books Added: 0!
Books Read: 1
Remaining: 84
That was my month, how was yours?
Advertisements