It really is Flaming June at the moment and after an hour on the allotment this morning I was beginning to feel completely sapped of energy so came home. No more gardening for me today!   After lunch in fear of falling asleep I decided it would be good thing to go for a walk instead and take a few photos of my new home, Emsworth.  Disappointed that the tide was out and the whole harbor had turned green, I still decided to take photos.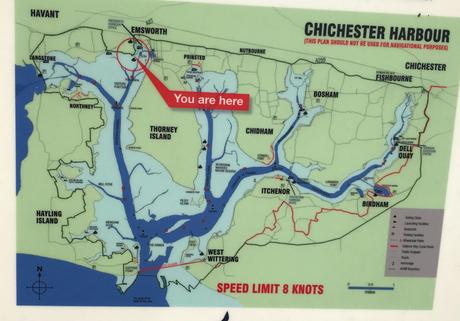 Emsworth is part of Chichester Harbour and was built in 1215.  It has had a number of small industries over the centuries including boat building, brewing and oyster fishing. However the oyster industry ended in 1902 when sewage polluted the oysters.   These days it is well known for sailing and has two yacht clubs.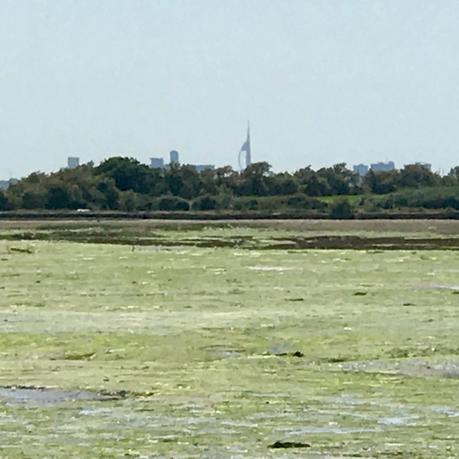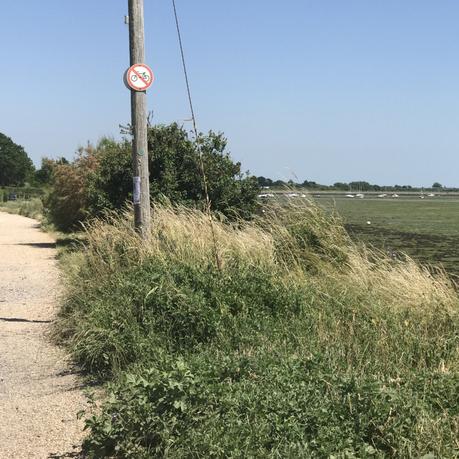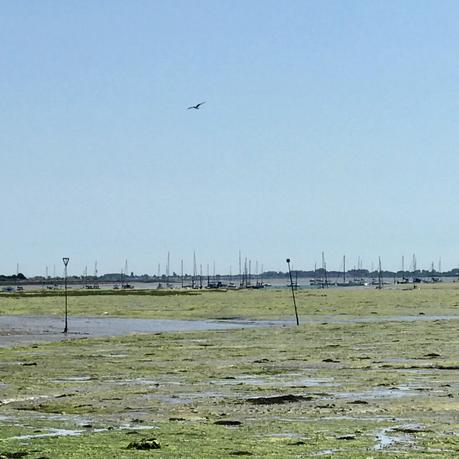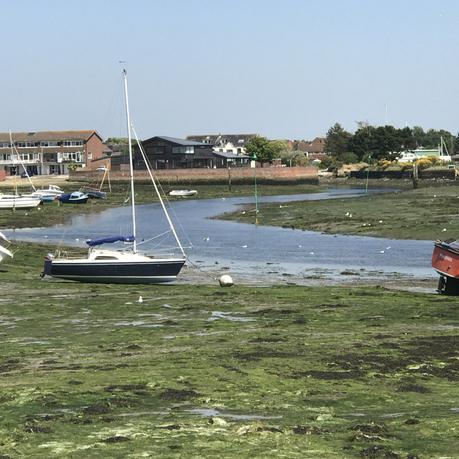 It is a tidal harbor and as you can see from above the tide was well and truly out today.  If you look carefully  the Spinnaker Tower  in Portsmouth is in the distance.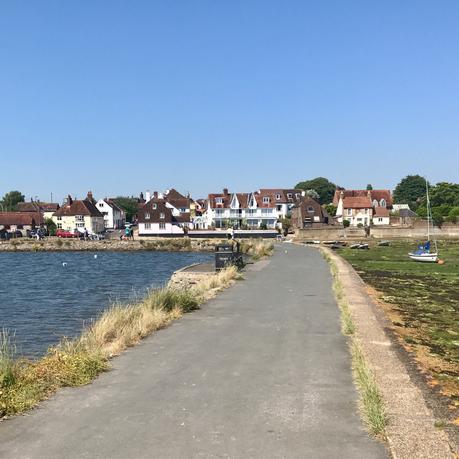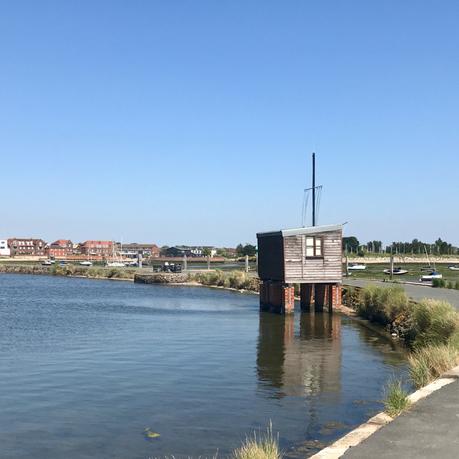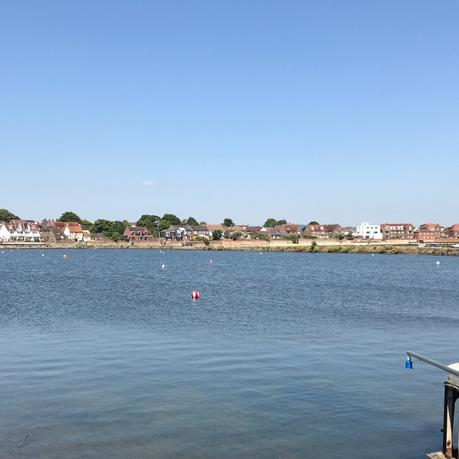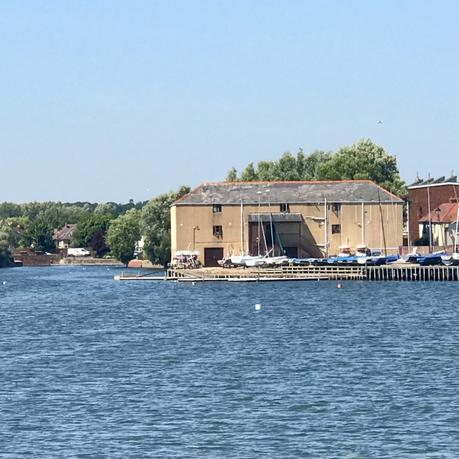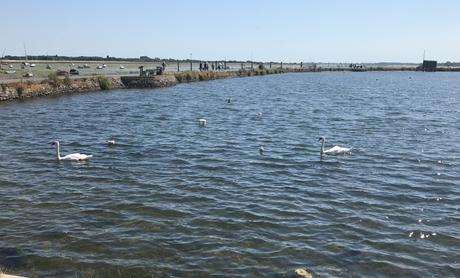 There is a harbor walk 'promanade' which runs between the Mill Pond and the open harbor.  It was odd today to see the difference between the water level on one side and the other. I walked along here with a friend earlier this year before I moved here, and it was icy cold. Today although hot there was a cooling breeze, which as much nicer.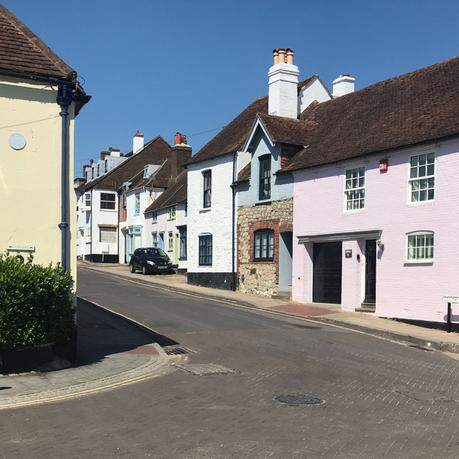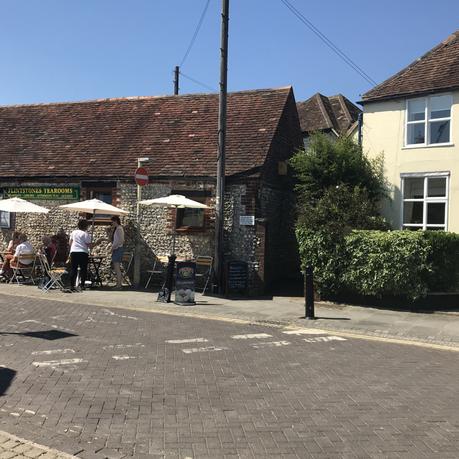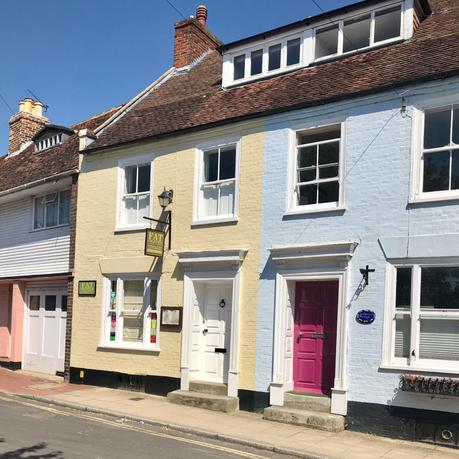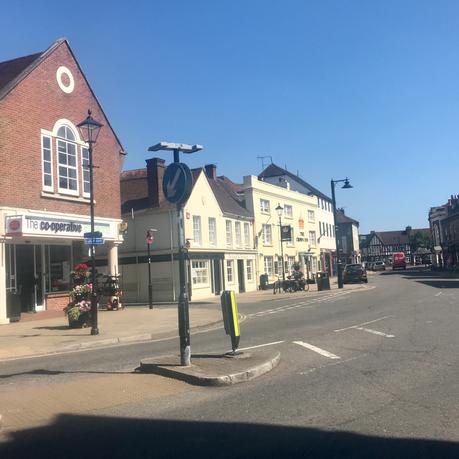 Emsworth is quaint in many ways, lacking any shops of substance and no banks. Amongst the few old fashioned shops there is a baker, a couple of butchers, a fish shop, hardware store (a bit jumbly like and Aladdin's Cave) a Co-Op and a chemist – all you need really.   There is however no shortage of cafes, pubs and restaurants.  I have included a photo of The Flintstones Tearooms which is on the harbor and a rather expensive but good restaurant called Fat Olives.  I've not been there, but I understand it is tiny, it certainly looks it from the outside.  There is a hotel in the center of Emsworth called The Crown which is a Grade II coaching inn dating back to the 16th century.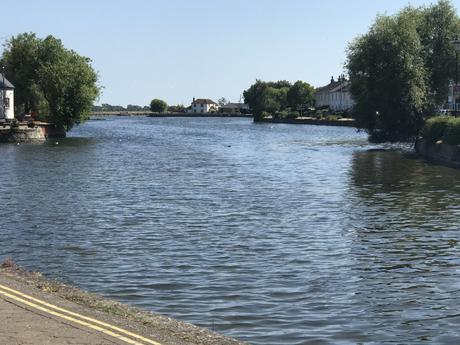 This is the Mill Pond taken from the other end as you leave the town.  So tranquil with its ducks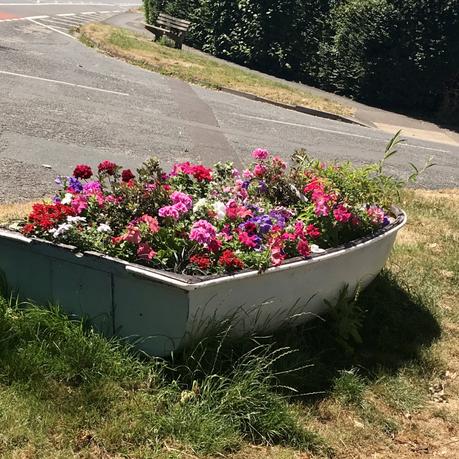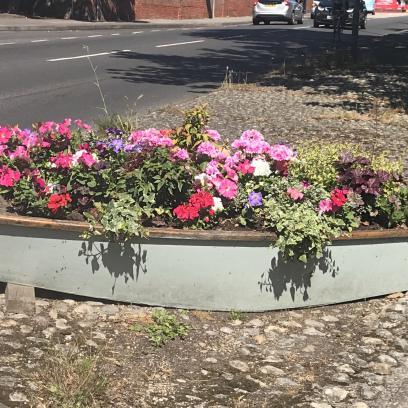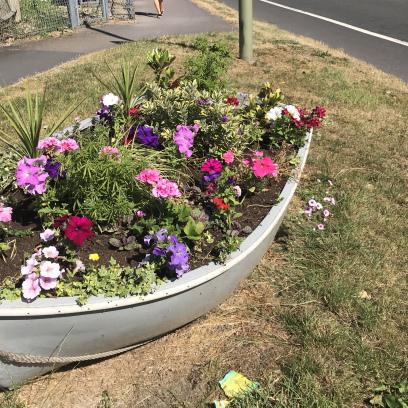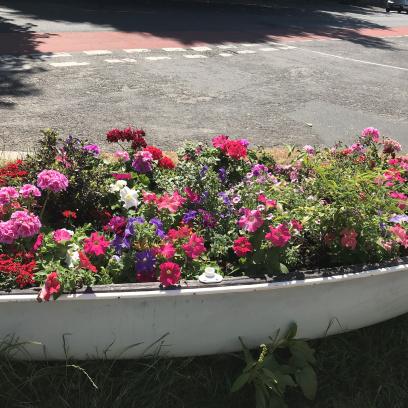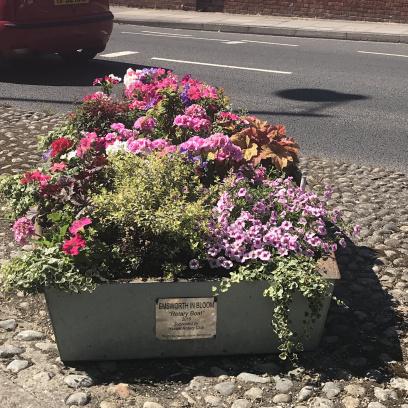 There is is no shortage of flower displays in Emsworth and placed along the main road are delightful rowing boats planted up with colourful petunias and geraniums.
Next time I decide to go for a walk to take photos I will check the tide time first.  It really is a delightful place to live and even more picturesque when the tide is in.