Ok, so one's spooky. The other is just beautiful. But the Faberge cocktail ring I'm referencing does happen to have a great fall palette. 18kt yellow gold splays out over three circles enameled int eh hottest fall 2014 colors: nude, wine and a warm citron yellow. The subtle texture adds interest, while not taking away form Faberge's famed enameling. Gorgeous round brilliant diamonds are the focal point of each circle, weighing .12 carats total and showing off G/H color grades and VS clarity.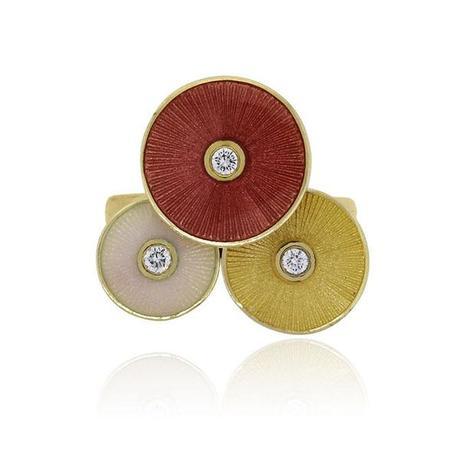 The other cocktail is, indeed, spooky and perfect for a Halloween party. It's not gross, just eerie, which is the perfect level of comfort people want when mixing the spooky and the edible.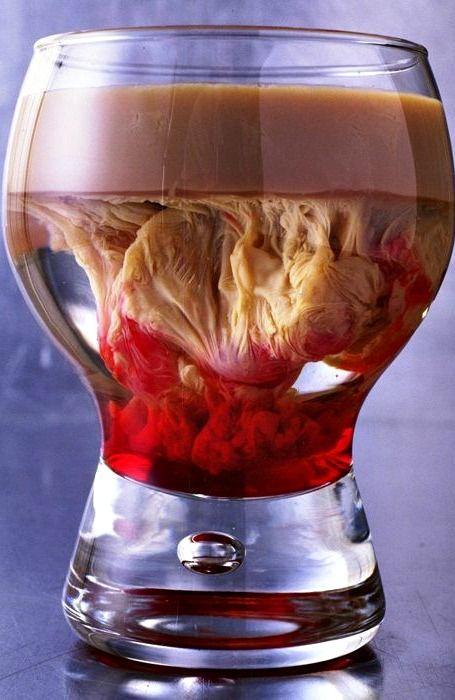 Weird and cool, right? Just your average concoction of lime infused vodka, Bailey's and grenadine. Which sounds horrible in theory if I stop to think about it, but this drink just looks so cool I'm making it anyways. And of course, you need a costume equally as double-take inducing, and subtly gross.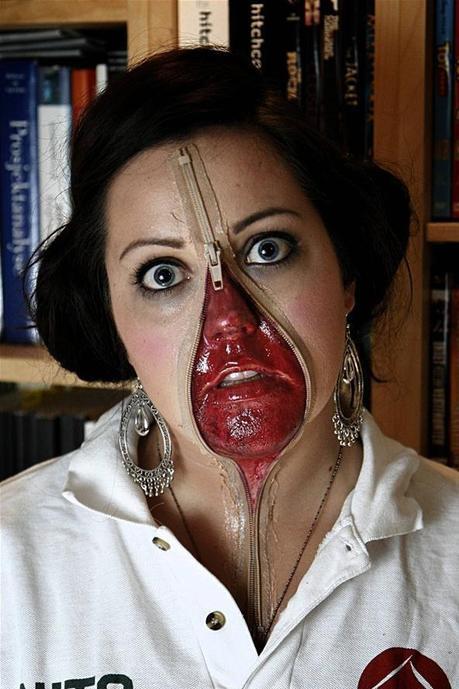 CREEPY! I love it. And the video tutorials are super easy to follow – and the result is so disturbing. It's perfectly scary, makes you look twice, and is just right for this Halloween mix.