Happy Happy Hour! It's time to imbibe and accessorize with the fruit du jour – pineapple. yes, you've seen pineapples popping up everywhere from tank tops to Etsy prints to lamp bases and more. The pineapple is a fabulous fruit – just look at it. Add to this the fact that it tastes divine, can be used as an ingredient in an enzyme facial, and is truly tropical, well you have all the makings of a summer sensation on your hands. So today, let's celebrate summer (2 days early) with this amazing looking pineapple basil cocktail.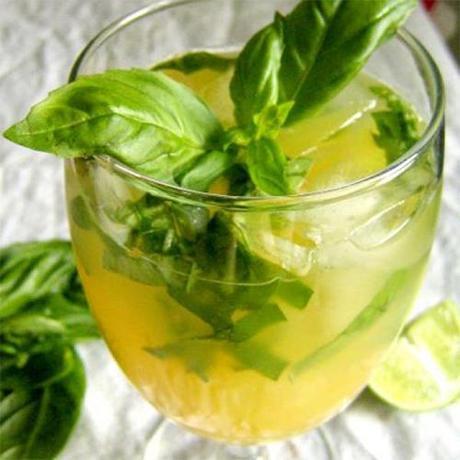 via Shape
Skip the calorie and sugar bomb of your average pina colada while poolside this weekend and opt for this refreshing and unique flavor profile. It's perfectly Palm Beach thanks to all that pineapple and, of course, the gin.
While sipping on your spritzer, you'll need a ring that's just as subtle as this drink. So much the same way you think colada when you hear pineapple, you also might think a bright, sunny golden yellow cocktail ring is in order. Nope! The basil's the inspiration to stand out here, so this fabulous lemon quartz ring gets its moment in the sun.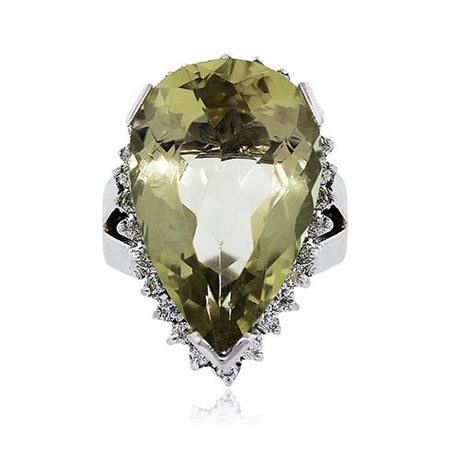 The center stone is a ginormous (technical term) 1.25″ long and .75″ wide at its shoulder side. Its citrusy hues are offset by 2 carats total of white diamonds, all set in 14kt white gold.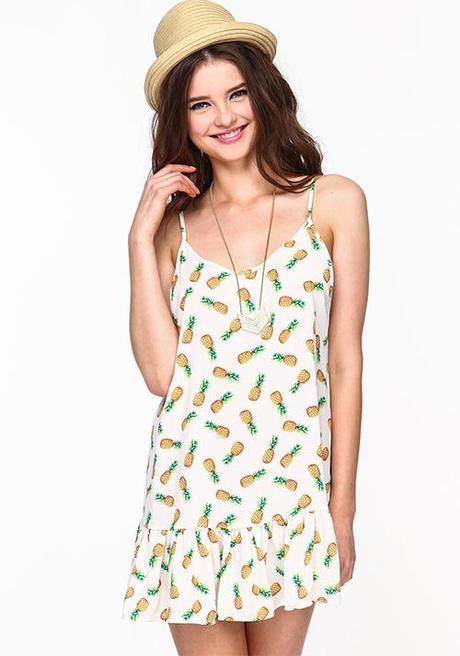 Since we went subtle with the first two, you know we just gotta go big or go home with what we're wearing fashion-wise. Yes, I present to you, the pineapple dress. At $20, it can afford to be silly, sweet, and the most perfect little cover up to slip into after you're done drinking by the pool. Win, win, win.